One of the greatest joys of making soup – and cooking in general – is being able to travel anywhere in the world for lunch or dinner. I don't mean hopping on a private jet and telling the pilot, "take me to Spain." No, the travel is through food and the flavors, ingredients and concepts that form the culinary landscape of a place.
I'm starting a new service called Soup Escapes. Over time, it will be offering free roundtrip travel to every country on Earth via soup bowl. Today, we will be visiting India and Kenya for a taste of two staple dishes – Kitchari and Maharagwe.
Kitchari is a basic "soup" of rice and yellow moong dal that is popular in Ayurvedic circles. It is often eaten as the primary meal for those on a detox regimen, because it provides a complete protein and is easy to digest – Kitchari is usually cooked to a porridge-like consistency. Turmeric, coriander and cumin are typically used to flavor the dish, with vegetables such as onions and carrots tossed in for added texture and taste.
Maharagwe is a Kenyan vegetarian dish of red kidney beans simmered in a sauce of coconut milk, tomatoes, turmeric and hot peppers. It is cooked to a thick consistency and eaten with rice or other starches.
I thought the base flavors of Maharagwe would work well to flavor Kitchari, and the rice and dal could stand in place of kidney beans. So, I brought the two together and turned them into a soup I call, "Kitcharagwe." To shake things up even further, I put in an equal amount of red lentils and moong dal for a nice color contrast of red and yellow. A pound of boneless chicken cut into bite-sized pieces gives this soup extra body and flavor. Oregano might seem like an odd herb to include, but it pops up in many soup and stew recipes across sub-Saharan Africa. Many times the suggested amounts are "as needed" or "to taste." Not very helpful advice, so I tossed in enough oregano to impart its flavor without making this taste like some bizarre pizza sauce. I also mixed in a handful of raisins (totally optional).
I'm always tempted to top curries with cilantro, but this time I went with fresh mint as the finishing herb. The tingle of the mint helps balance the richness of the coconut milk. Nestled with a few cashew halves, this Kitcharagwe is a stew-like soup that can stand on its own. And now, it has a name of its own!

Chicken Kitcharagwe
Ingredients
1 cup basmati rice, rinsed thoroughly in cold water
½ cup red lentils, rinsed thoroughly in cold water
½ cup yellow moong dal, rinsed thoroughly in cold water
1 tablespoon ghee (clarified butter)
1 pound boneless chicken, cut into ½-inch pieces
1 onion, diced
3 garlic cloves, minced
2 tablespoons curry powder
1 teaspoon ground cayenne pepper
1 teaspoon Turkish oregano
1½ teaspoons salt
1, 14½-ounce can whole plum tomatoes, drained and chopped
6 cups chicken stock (more if you want a thinner soup)
1, 14-ounce can coconut milk
Instructions
Soak lentils and moong dal for 2 hours in cold water; drain and rinse
Melt ghee in a large Dutch oven or soup pot over medium heat
Stir in onion and cook for 5 minutes
Add chicken and spices and cook for 2 to 3 minutes, mixing everything well to coat chicken
Drop in rice, lentils, moong dal, tomatoes and chicken broth
Bring to boil and reduce heat
Simmer 25 to 30 minutes, partially covered, until rice, lentils and dal are tender
Pour in coconut milk and simmer 5 minutes
Serve, topped with fresh mint and cashews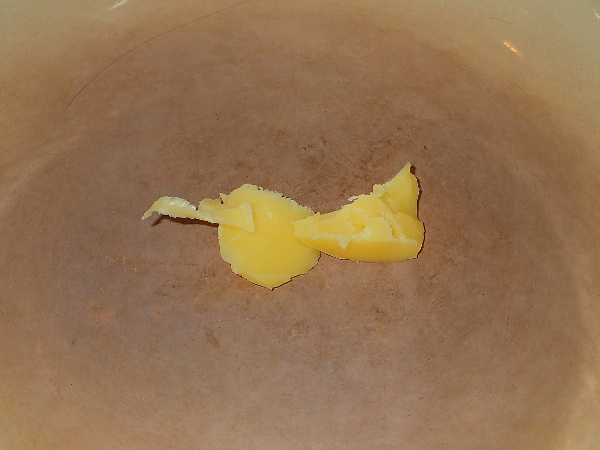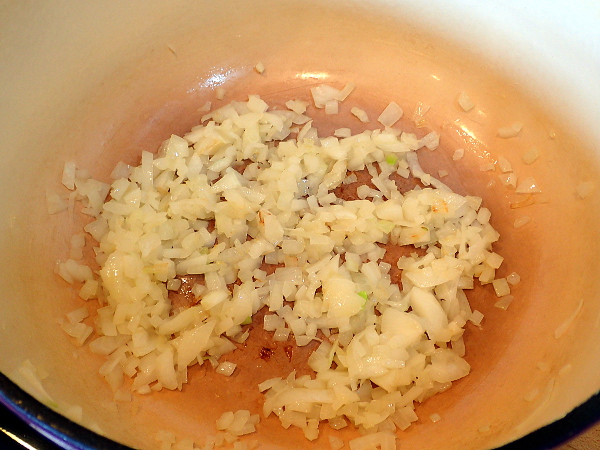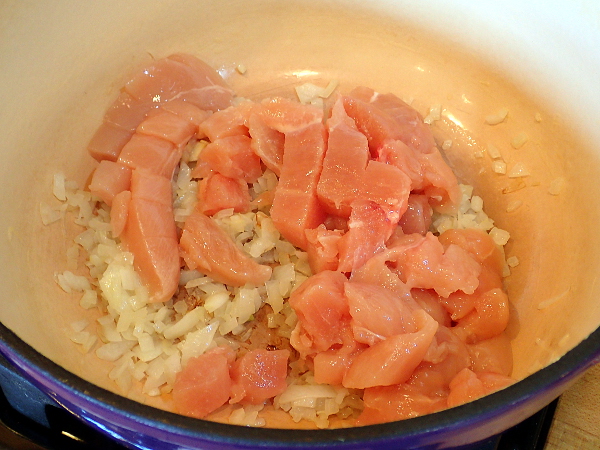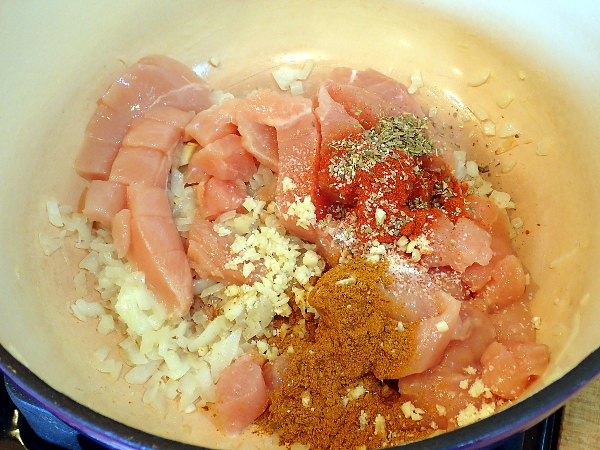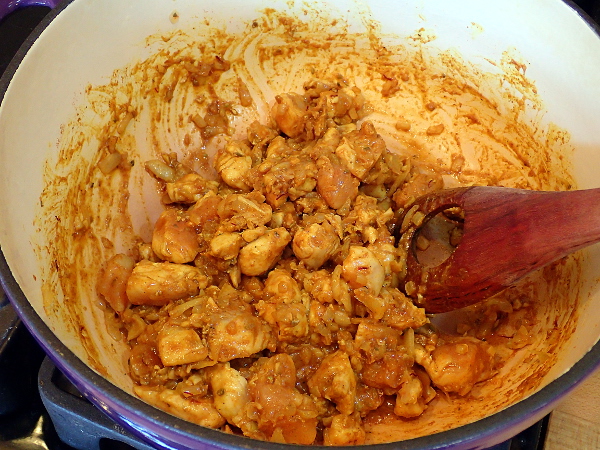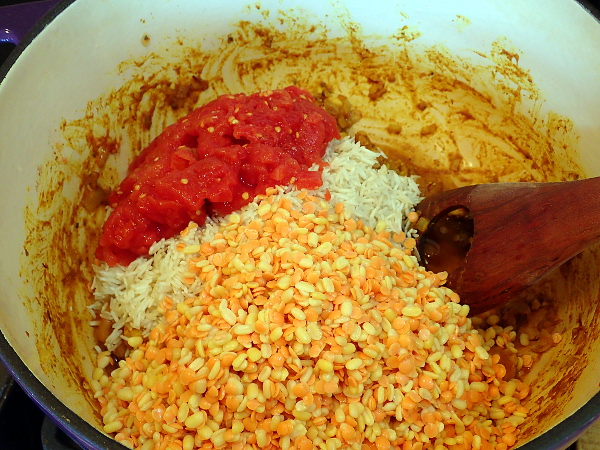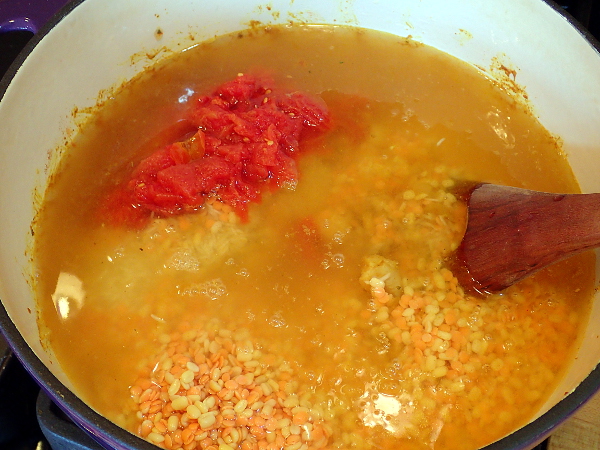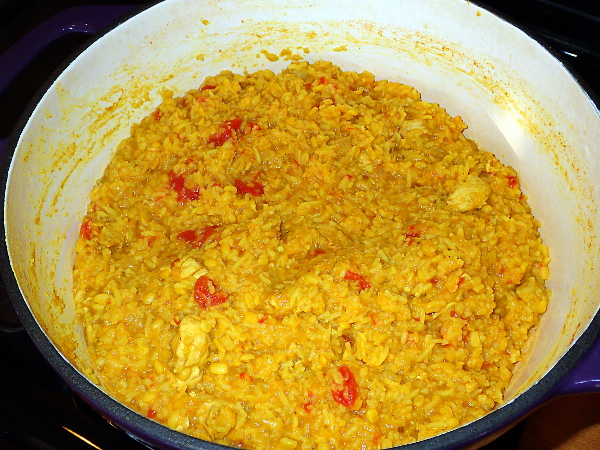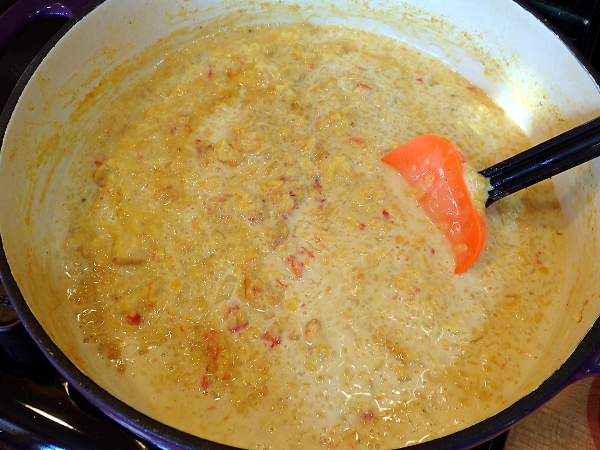 Looking for the perfect pot to cook up your next batch of soup? I recommend the Lodge Enameled Cast Iron Dutch Oven. It comes in 11 different colors and is an excellent value for the price.