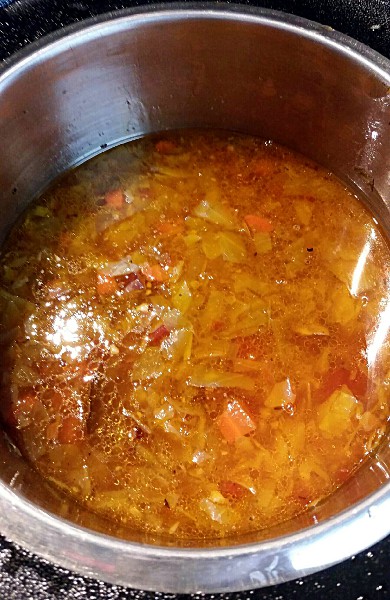 On St. Patrick's Day, I make this Cabbage and Kielbasa Soup to be served at Rich Cuisine's Wednesday Bakery in Superior, Wisconsin. I wanted the soup to speak of the flavors of Ireland and complement the featured bread of the day, a hearty Polish Dill bread. So, with cabbage, kielbasa and caraway in hand I went to work.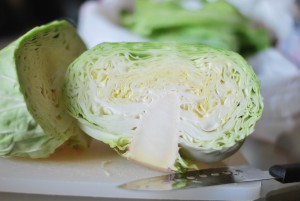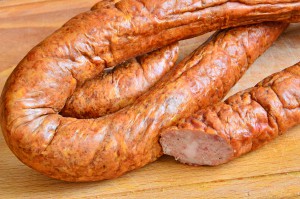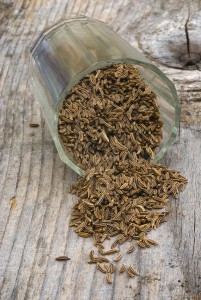 When it comes to cabbage, it seems people either love it or loathe it. I suspect people who don't like it have been served overcooked cabbage. And overcooked cabbage is repulsive. When cooked correctly, cabbage is mellow and delicious. And that's the character of this soup. It is comforting, warming and a soup to turn suspicious diners into cabbage converts.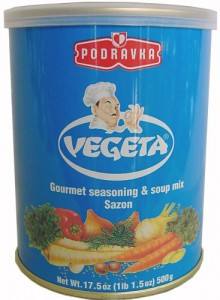 My secret ingredient is Vegeta Gourmet Seasoning & Soup Mix. Vegeta is a popular seasoning in Central and Eastern Europe, where it is used to flavor numerous dishes, just like seasoning salt is used in the United States.

Old World Cabbage and Kielbasa Soup
Ingredients
¼ cup olive oil
2 onions, diced
4 carrots, peeled and diced
6 garlic cloves, smashed and minced
1 pound smoked kielbasa sausage, sliced in half lengthwise twice and cut into ½-inch pieces
2 teaspoons caraway seeds
1 gallon vegetable stock
1 tablespoon salt
2 teaspoons black pepper
1 head green cabbage, cored and chopped
28-ounce can stewed tomatoes
1 teaspoon Vegeta Gourmet Seasoning & Soup Mix
Instructions
Pour the olive oil into a large stockpot and heat over medium
Stir in the onions and carrots and cook for 5 minutes
Dump in the garlic, kielbasa and caraway seeds and cook 3 minutes
Pour in the stock along with salt and pepper and bring mixture to a boil
Stir in the cabbage, reduce heat and let simmer 10 minutes
Pour in the tomatoes and their juice and simmer 15 to 20 minutes longer, breaking up the tomatoes with a spatula into small pieces
Add the Vegeta seasoning during the last 10 minutes of cooking
Notes
This recipe makes a very large batch of soup. Feel free to cut it in half for a smaller crowd. Otherwise, this soup makes very tasty leftovers.
Looking for the perfect pot to cook up your next batch of soup? I recommend the
Lodge Enameled Cast Iron Dutch Oven
. It comes in 11 different colors and is an excellent value for the price.