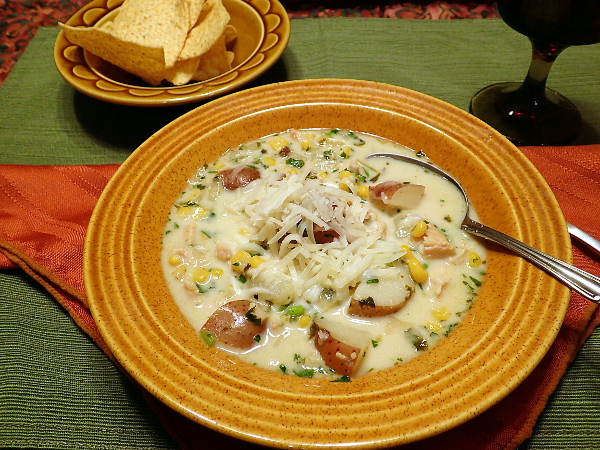 Known as Chupe Criollo (Creole Soup) in Venezuela, this soup is really a chowder in disguise featuring chicken, cheese, corn, potatoes and one of my favorite herbs – cilantro. In fact, the recipe calls for an entire bunch of cilantro! Whereas cilantro is often used to finish a dish, here part of it is tossed in near the beginning to infuse the broth while the rest is added before serving to give it a final fresh herby punch.
Since this is a chicken-and-cheese soup, traditionally you would dump in 4 to 6 ounces of cheese and let it dissolve into the soup shortly before serving. However, other recipes for Chupe Criollo advised against adding a bunch of cheese to the soup unless the entire pot will be eaten the same day it is cooked. The problem being that the cheese collects at the bottom of the soup pot in a large lump. I decided to serve the cheese on the side, and have it available to top off the soup instead of melt in it. Even if that's not entirely authentic, I can assure you that this is an extremely delicious soup and a great introduction to South American cooking.

Venezuelan Chicken Cheese Soup (Chupe Criollo)
Ingredients
1 tablespoon olive oil
1 white onion, diced
4 garlic cloves, smashed and minced
1 bunch cilantro, chopped
1 teaspoon cumin
1 pound boneless, skinless chicken breast
6 cups chicken stock
1 pound red potatoes, scrubbed and cut into ½-inch pieces
15-ounce can whole kernel corn, drained and rinsed thoroughly with cold water
12-ounce can evaporated milk
4 to 6 ounces mozzarella cheese, shredded
Salt and pepper to taste
Instructions
Pour the oil into a large Dutch oven or soup pot and heat over medium
Dump in the onions and cook 5 minutes
Stir in the garlic, half the cilantro, cumin and cook for 2 minutes more
Add the chicken breast, pour in the stock and bring to a boil
Reduce heat and simmer 15 to 20 minutes, until chicken is cooked
Remove chicken, cut into shreds and return to the pot
Add the potatoes and cook for 20 minutes, or so, until fork tender
Dump in the corn and remaining cilantro; pour in the milk and stir well
Taste for seasoning and add salt and freshly ground black pepper as needed
Bring mixture to a simmer and serve topped with shredded mozzarella cheese (It's also great with a few pickled jalapeno pepper slices, too)
Notes
I had a fully-cooked chicken breast on hand and used it for this go-round. In case you're wondering why that chicken was already cooked!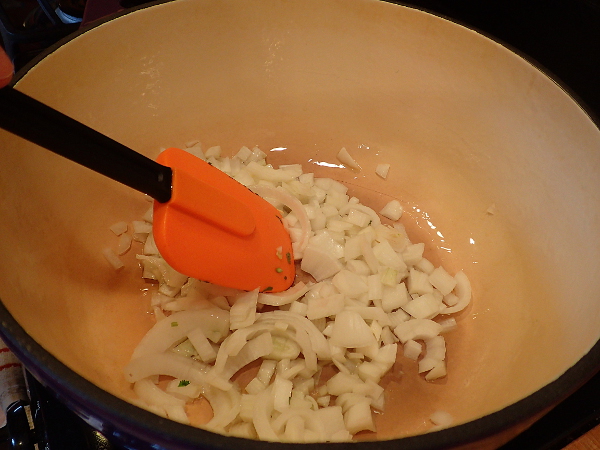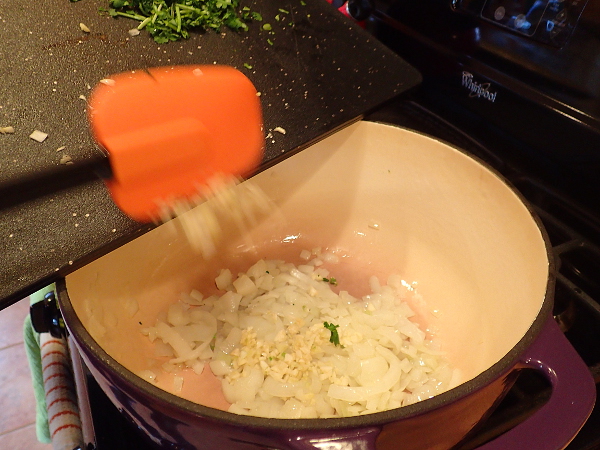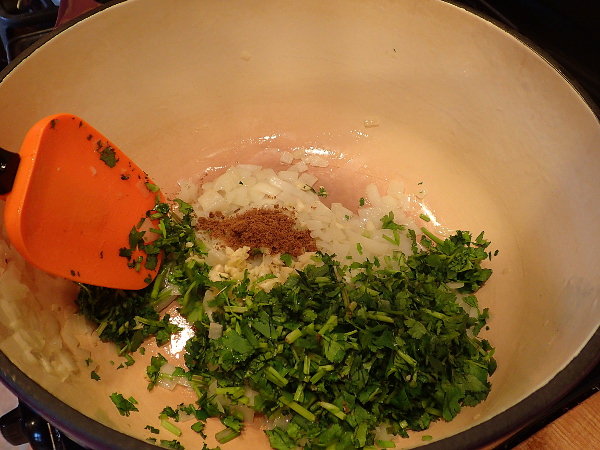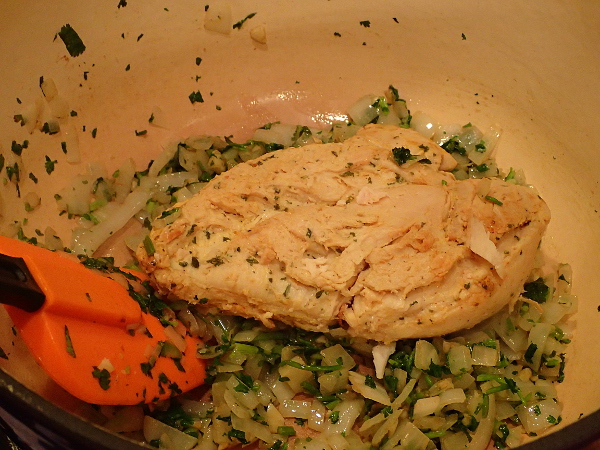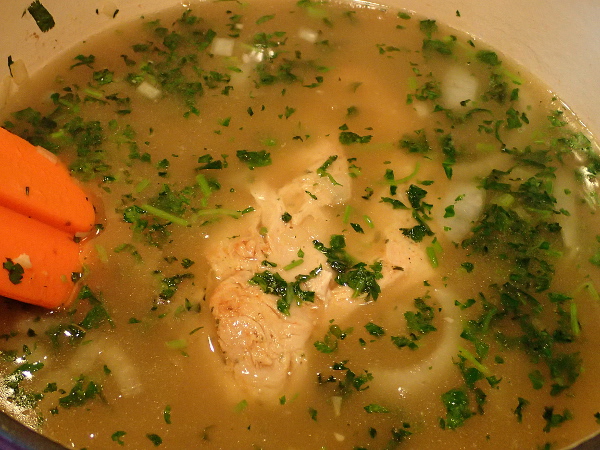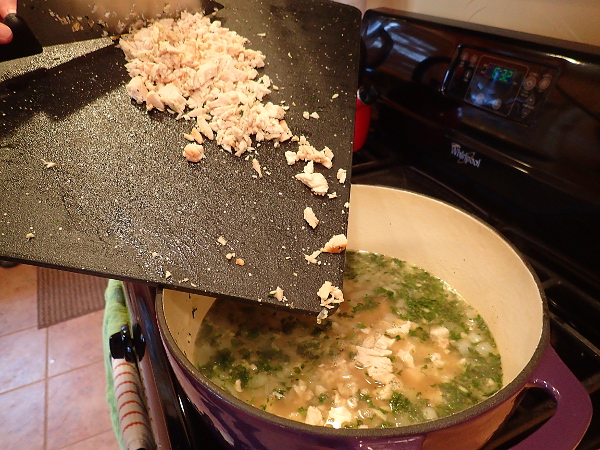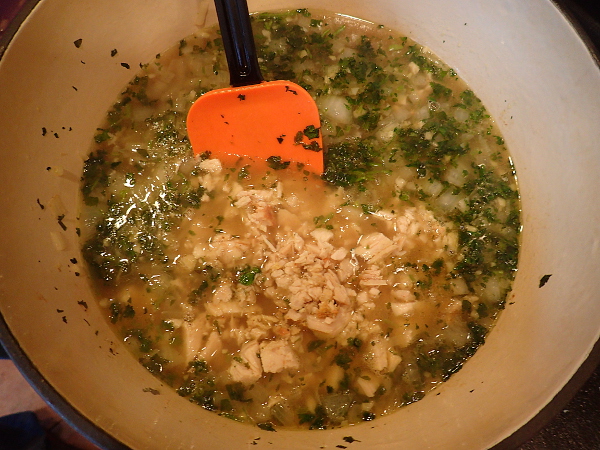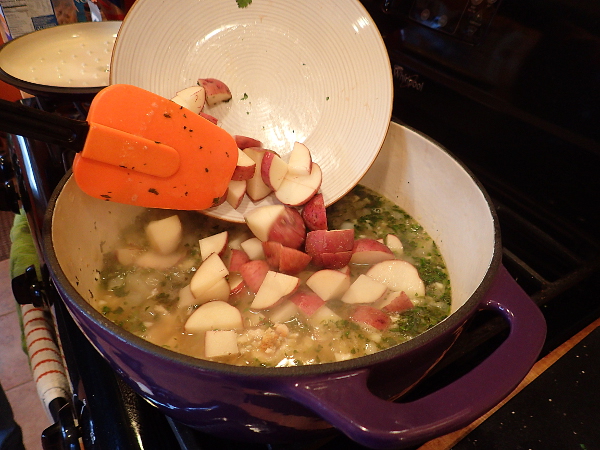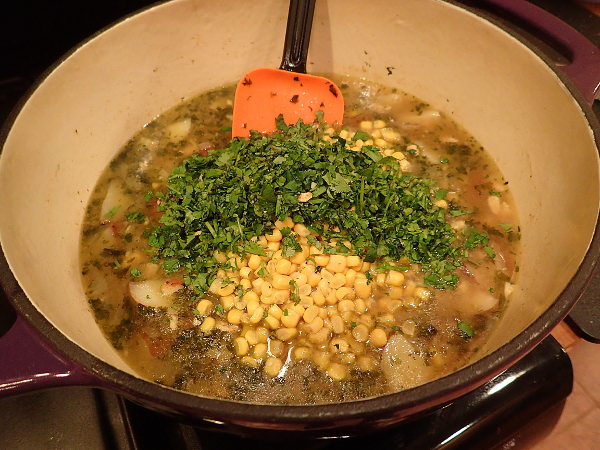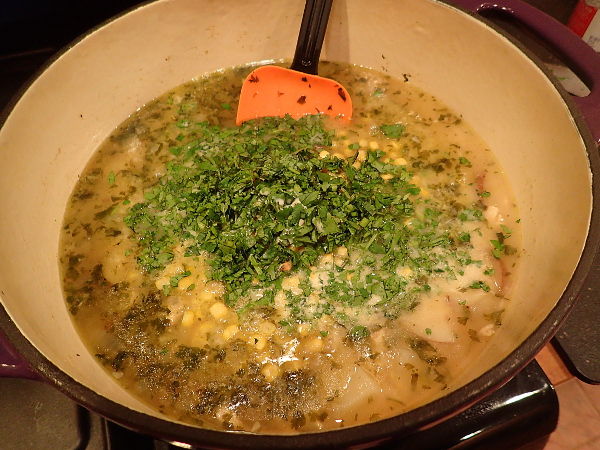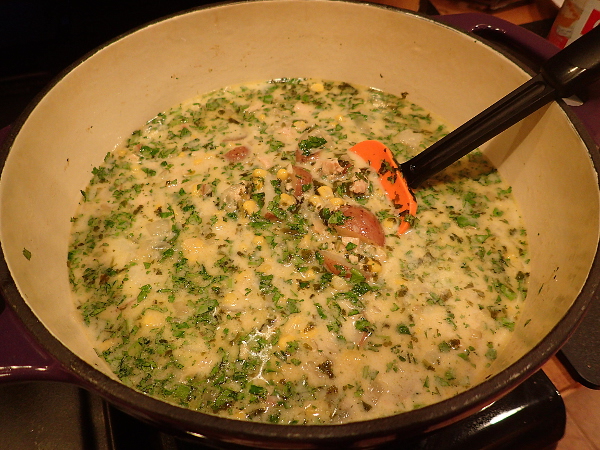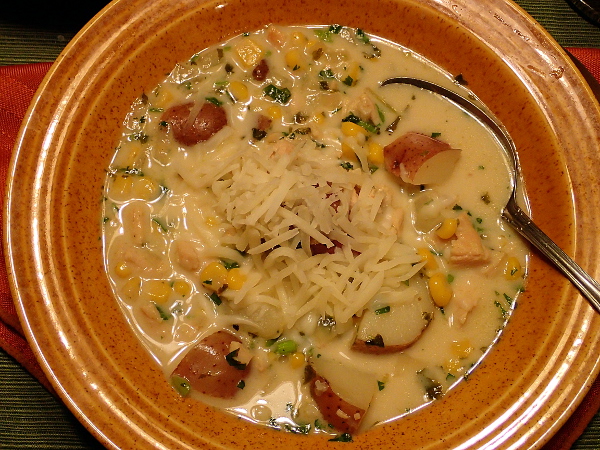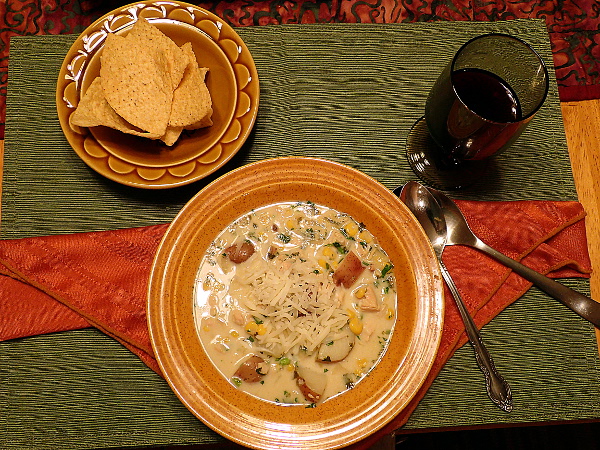 Looking for the perfect pot to cook up your next batch of soup? I recommend the Lodge Enameled Cast Iron Dutch Oven. It comes in 11 different colors and is an excellent value.
In fact, I was surprised at how cheap I was able to buy the 6 quart Lodge Dutch Oven from the listing on Amazon.
See Current Price Now