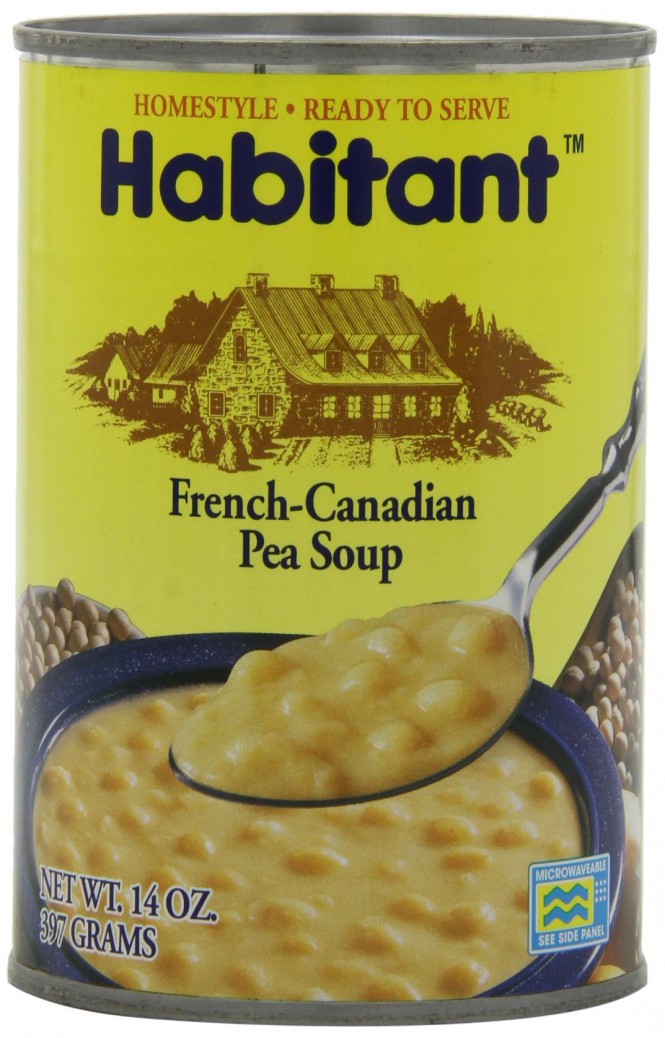 My wife and I were vacationing in southern Manitoba a few years ago and for part of the trip stayed in a yurt at Spruce Woods Provincial Park.
We had a small camp stove with us to prepare our meals in the park, and in one of the local grocery stores found a large can of Habitant Pea Soup.
We both love split pea soup, so I bought the can of Habitant and later heated it up for a quick lunch. It wasn't "homemade" good, but for a canned soup it tasted much better than I expected. And everything tastes better when you're cooking and eating outdoors.
I had made split pea soup many times before, but it was always Swedish style, where split pea soup is a national institution. In Sweden, pea soup can be found on tables across the country on Thursdays, when it is traditionally served. I later learned that pea soup has a history in French-Canadian cooking, where the hearty soup has long been served in kitchens and restaurants across Quebec.
What makes the French-Canadian version so tasty is the use of savory, a very underrated herb that doesn't get the attention in the States that it does across the northern border. And where I would use a piece of ham for Swedish-style pea soup, for the Habitant version I use salt pork. Because this recipe uses water and not broth or stock, it stands up to heavier doses of dried herbs for flavoring.
How to make Habitant Pea Soup, French Canadian-style

1 pound yellow split peas (there is no difference in flavor between yellow and green split peas, but yellow peas are traditional in Quebec)
1/2 pound salt pork, cut into 1/2-inch dice
2 quarts water
1 medium onion, diced
2 carrots, diced
2 celery stalks, diced
1 bay leaf
1 teaspoon dried savory
1 teaspoon dried thyme
Salt and freshly cracked pepper to taste
Rinse the peas under cold water and put them into a large Dutch oven or soup pot and cover them with cold water and allow to soak overnight
Drain the peas and rinse again
Place the salt pork pieces at the bottom of the Dutch oven/soup pot
Add the onion, carrots, celery and peas
Sprinkle savory over everything, add water and bay leaf
Bring to a boil then reduce heat to simmer and cover partially for 1 hour
Stir occasionally and skim off any foam with a slotted spoon
Remove cover and cook for another 45 minutes to 1 hour, until peas are tender (add more water as needed)
Season with salt and pepper and serve
If you want to finish the soup with flair, try a bit of chopped fresh parsley and/or a sprinkle of red wine vinegar.
I would love to hear from anyone with French-Canadian roots who grew up eating this soup. Maybe you have an heirloom recipe that beats them all!
Looking for the perfect pot to cook up your next batch of soup? I recommend the Lodge Enameled Cast Iron Dutch Oven. It comes in 11 different colors and is an excellent value for the price.