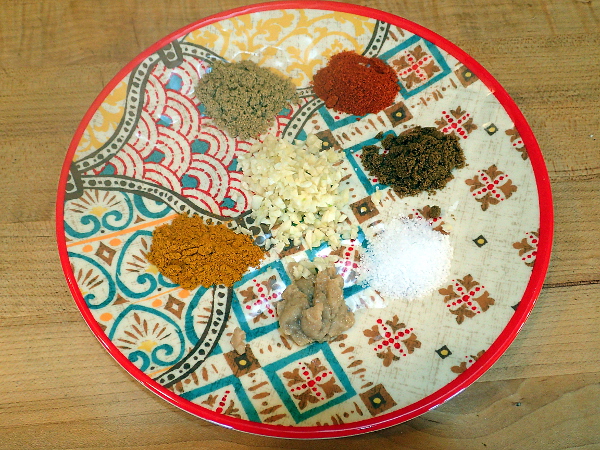 Biryani is a classic Indian dish of rice and meat lavished with spices that is often served on festive occasions. When you taste it, you'll understand why.
Made Tender with Yogurt
Imagine stew beef; velvety, in a coating of yogurt.
Yogurt is a much-used marinade for Indian cooking. It is a fantastic tenderizer and works great to coat beef, chicken or lamb in whatever herbs and spices you choose to apply. And it's very forgiving – if you leave your dish draped in yogurt a couple extra hours there is no harm done.
So we first yogurt-ize and spice the beef.
And then the Biryani is…
Made awesome with spices
Infused with flavor – redolent with cayenne, coriander, cumin, ginger, turmeric and ginger
Simmered, Oh, so slow!
Then we take the marinated beef mixture and slow-cook it in a bath of onions and clarified butter until it's Sunday-roast tender…
Lentils and Rice come to the Party!
You know they want to!
Biryani… Become Soup!
And then – and only then – do we take the final liberty and add beef broth to make Biryani "soup."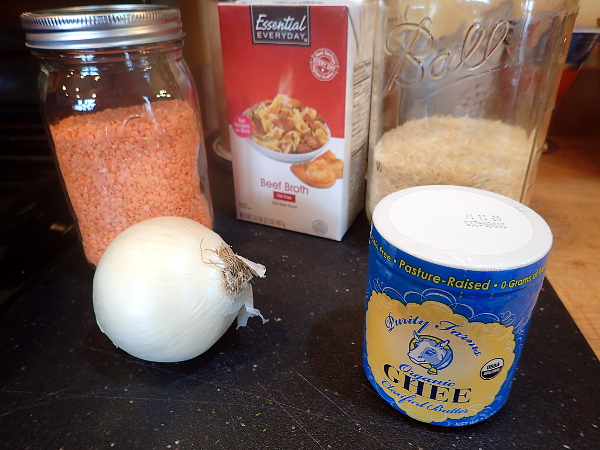 Beef Biryani Soup
Ingredients
1 pound stew beef, cut into 2-inch cubes
½ cup plain yogurt
1 teaspoon cayenne pepper
1 teaspoon grated ginger
1 teaspoon salt
1 teaspoon turmeric
2 teaspoon cumin
2 teaspoon coriander
2 garlic cloves, minced
1 onion, diced
1 tablespoon clarified butter (ghee)
½ cup water
¾ cup red lentils, rinsed thoroughly in cold water
¾ cup basmati rice, rinsed thoroughly in cold water
6 cups beef broth
1 bunch cilantro
1 onion, minced
Instructions
Put the beef into a plastic bag or non-reactive container and add the yogurt, cayenne pepper, ginger, salt, turmeric, cumin, coriander and garlic
Let marinade for at least 2 hours and up to 24 hours
Drop ghee into a large Dutch oven and melt over medium heat
Toss in onion and cook until translucent, 5 to 7 minutes
Add beef mixture and cook until beef browns on outside
Pour in water and reduce heat to simmer
Cover and let simmer 1 hour, until beef is fork tender
Stir in lentils and rice and pour in beef broth
Bring to boil
Cook for 20 minutes, or until rice and lentils are tender
Garnish with fresh chopped parsley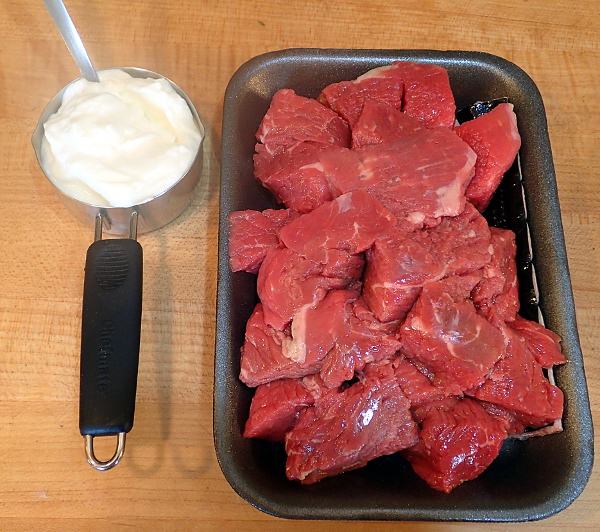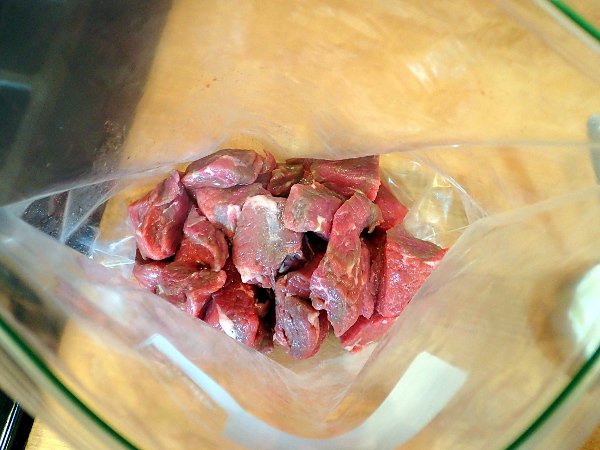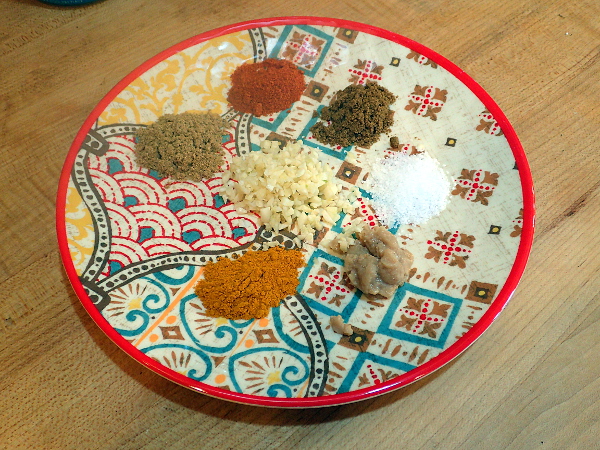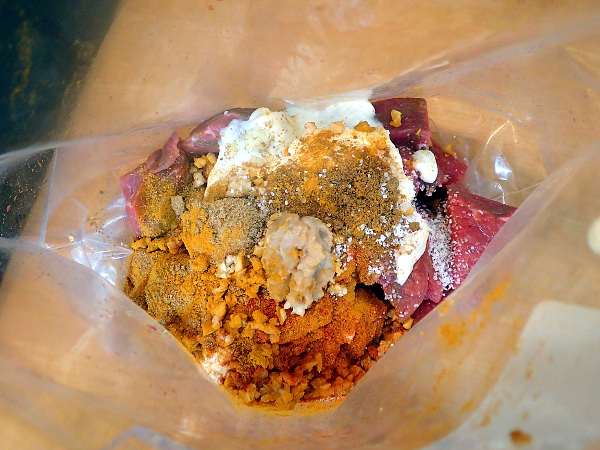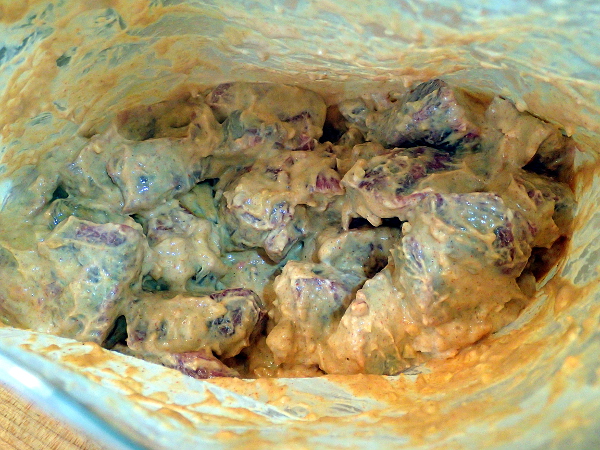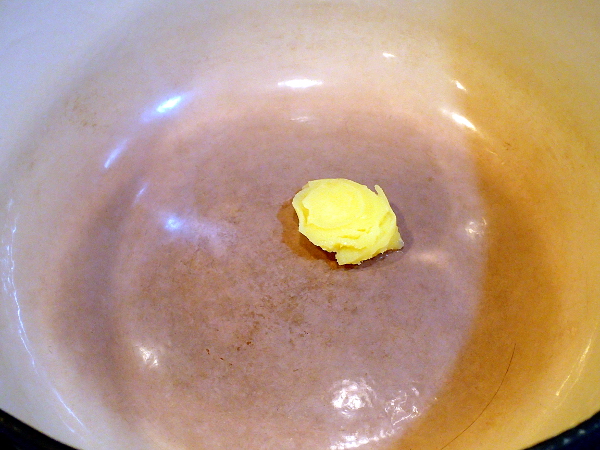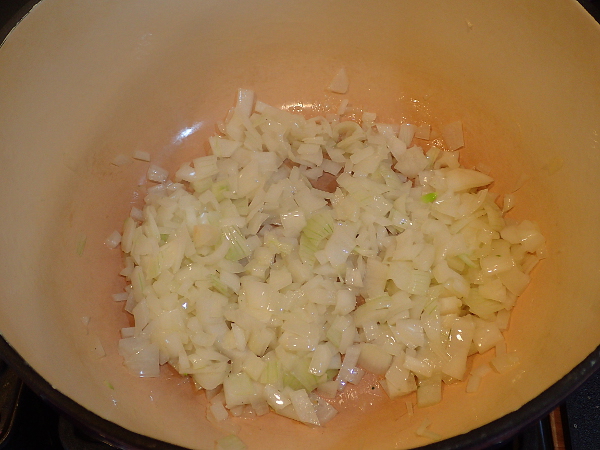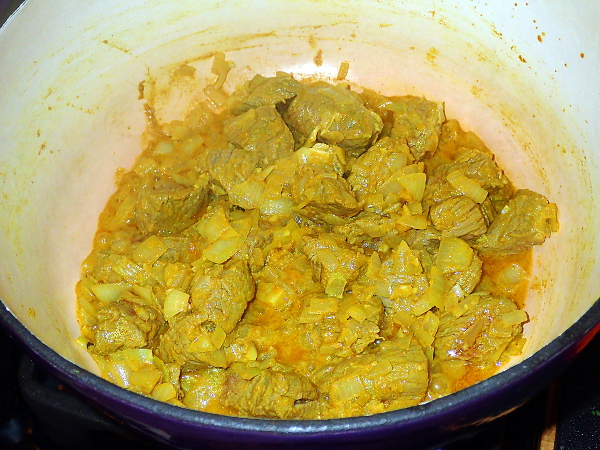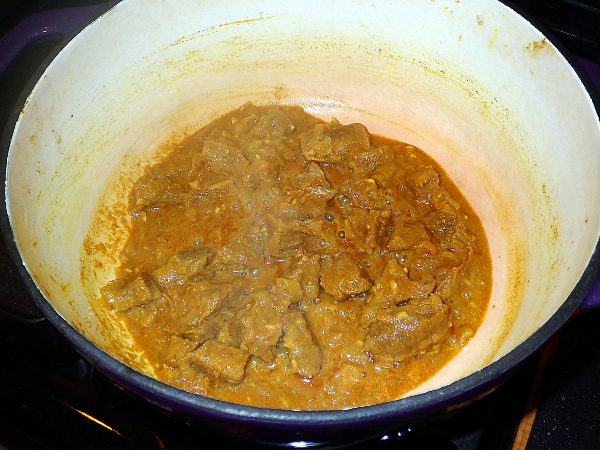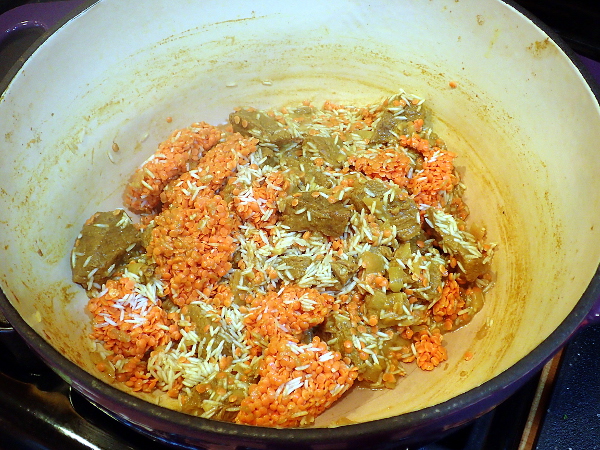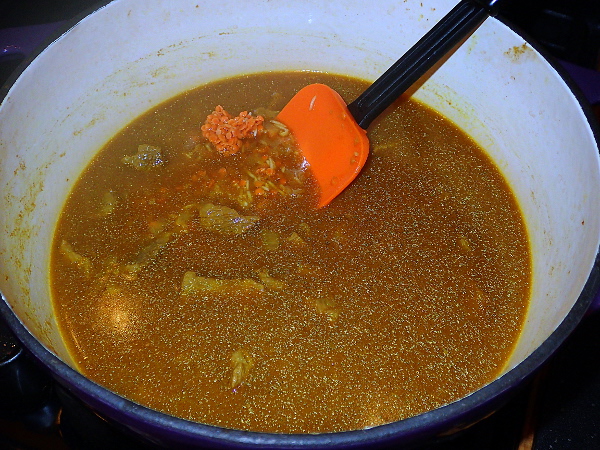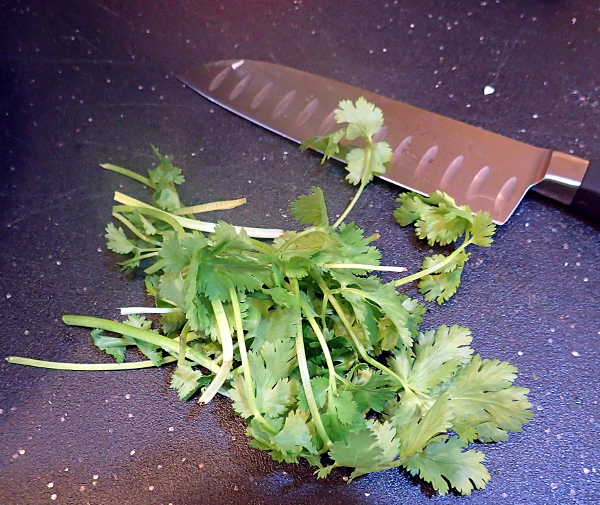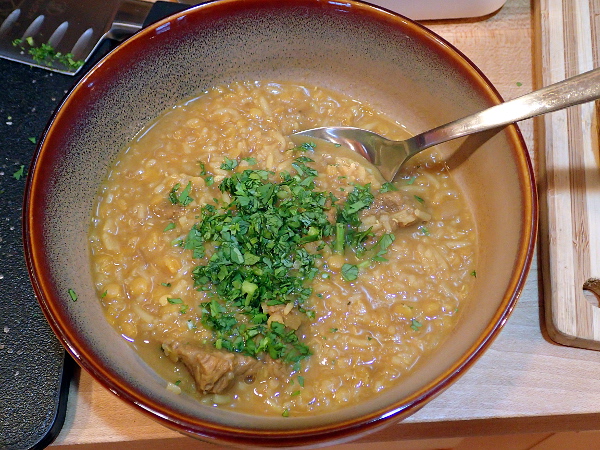 Looking for the perfect pot to cook up your next batch of soup? I recommend the Lodge Enameled Cast Iron Dutch Oven. It comes in 11 different colors and is an excellent value for the price.