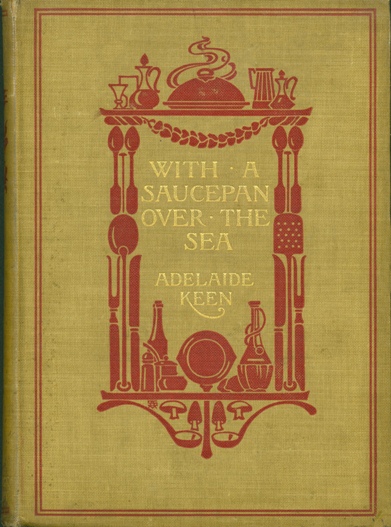 Here is a fun recipe for Cocka Leekie soup from a cookbook written by Adelaide Keen titled With A Saucepan Over The Sea (Quaint and Delicious Recipes from the Kitchens of Foreign Countries) and published in 1910. At the time, the author asserted "This is the oldest recipe for soup known, as it dates back to the fourteenth century."

Many recipes from cookbooks of the late 19th century and early 20th century don't use exact measurements, which can make them difficult to follow. This recipe for Cocka Leekie soup, however, can easily be replicated in today's kitchens. As the name suggests, this soup is primarily a chicken-leek soup with little other than a bit of celery and carrot to give it more body.
Here are Keen's instructions for making this ancient soup of  Scotland:
Wash and trim 1 dozen leeks, cut them in pieces half-an-inch long, discarding roots and tops, then fry them 1 ounce of butter, with 2 stalks of celery and 1 carrot, cut fine
When brown but not burnt, add 1 and 1/2 quarts chicken broth and 1 cup of cooked chicken, cut into dice
Simmer, covered, 2 hours
Then add salt, pepper and yolk of an egg, blended with a little of the broth, first, before adding to the soup
Looking for the perfect pot to cook up your next batch of soup? I recommend the Lodge Enameled Cast Iron Dutch Oven. It comes in 11 different colors and is an excellent value for the price.