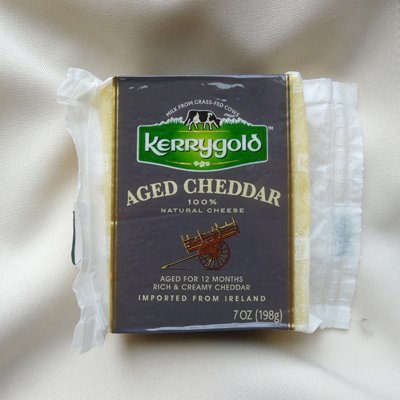 Cheese soup is a rich indulgence that can help chase the winter blues and blahs away. There's little more comforting than a hefty bowl of melted cheesy goodness to bring out the inner kid in any of us. There isn't a lot to this recipe other than lots of dairy! But the key is the cheese. Use great cheese! Don't skimp and expect greatness.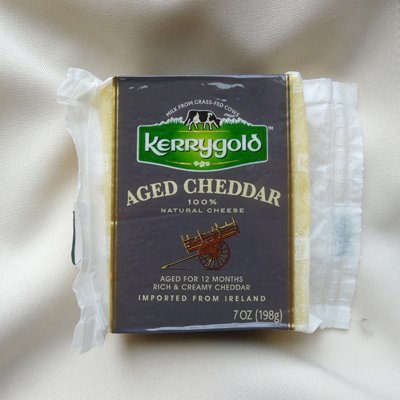 I prefer sharp, aged cheddar for my cheese soups (such as the Irish Cheddar from Kerrygold pictured above) as it has more punch and flavor than its milder brethren, but feel free to use the cheddar (or cheese) you like. There are many great locally produced cheeses these days, so take a chance on something beyond the supermarket shelves.
Ingredients
1/4 pound butter
1/2 cup all purpose flour
1 teaspoon paprika
2 cups milk
2 cups cream
2 cups sharp Cheddar cheese, shredded
1/2 teaspoon dry mustard
1/2 teaspoon Worcestershire Sauce
Salt and freshly cracked pepper
How to make Sharp Cheddar Cheese Soup
Melt the butter in a small Dutch oven or soup pan over medium heat
Gradually add the flour and stir constantly for about 5 minutes
Add paprika and cook for another minute or so over low heat
Slowly add the milk and cream, stirring continually to prevent boiling
When the mixture is creamy add the Cheddar cheese and continue cooking over low heat until cheese is melted
Stir in the dry mustard and Worcestershire
Taste for seasoning and add salt and pepper as required
Serve in warm bowls
This soup is great as it is, but I like to add some bits of crumbled bacon on the top and a splash or two of Tabasco sauce. A baguette of French bread or a crusty roll is a natural "dipper" for this dish. Put a few slices of Honeycrisp apple on a plate alongside the bread for a real treat.
Looking for the perfect pot to cook up your next batch of soup? I recommend the Lodge Enameled Cast Iron Dutch Oven. It comes in 11 different colors and is an excellent value for the price.