Here in Wisconsin, the Bloody Mary cocktail is serious business. Many bars and restaurants fiercely defend their reputation for serving the "best" or "biggest" bloody in the area. Some of these cocktails are taken to such prodigious levels that the beverage becomes almost a meal in its own right. Overstuffed glasses brim with everything from hard-boiled eggs and cocktail shrimp to beef sticks and pickles.
With a bit of creativity you can customize the drink to your exact specifications, and that's the inspiration behind this Bloody Mary chili.
Starting with a "base" of spicy hot vegetable juice, I toss in a handful of additional Bloody Mary ingredients, including celery, celery seeds, Worcestershire sauce, horseradish and pickle juice!
The result is a nicely balanced and delicious chili that has plenty of spirit and flavor.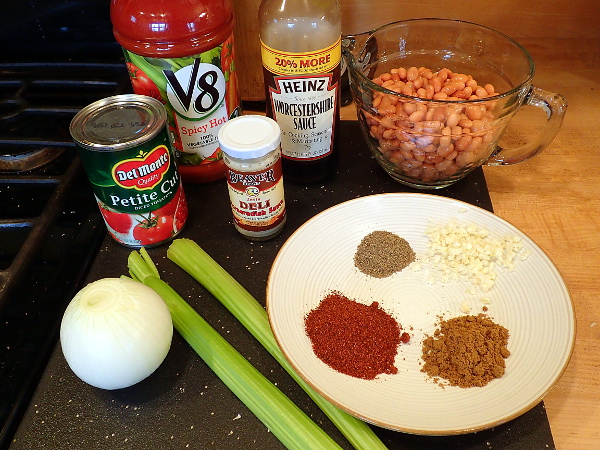 Bloody Mary Chili
Ingredients
1 pound ground beef or turkey
1 pound ground sausage
1 beef soup bone (optional)
1 onion, diced
2 celery stalks, diced
4 garlic cloves, minced
2 tablespoons chili powder
1 tablespoon ground cumin
1 teaspoon celery seeds
46-ounce V8 spicy hot vegetable juice
28 ounces diced tomatoes
Two, 15-ounce cans pinto beans, rinsed thoroughly with cold water
1 tablespoon Worcestershire sauce
2 tablespoons prepared horseradish
¼ teaspoon black pepper
1 tablespoon pickle juice
Instructions
In a large Dutch oven, brown the sausage and ground beef or turkey over medium heat
Remove meat when cooked
Drain all but approximately 1 tablespoon of the fat and heat again over medium
Drop in the onions, celery and soup bone (if using) and cook for 5 to 7 minutes, until vegetables turn soft
Stir in the garlic, chili powder, cumin, celery seeds and cook for 2 minutes more, stirring frequently
Pour in 16 ounces of the vegetable juice and stir to remove any solid bits in the pot
Return the meat to the pot along with the remaining vegetable juice, tomatoes and Worcestershire sauce
Reduce heat and simmer 1 hour
Stir in the beans, horseradish, black pepper and simmer for 30 minutes more
Pour in the pickle juice, give everything a final stir and serve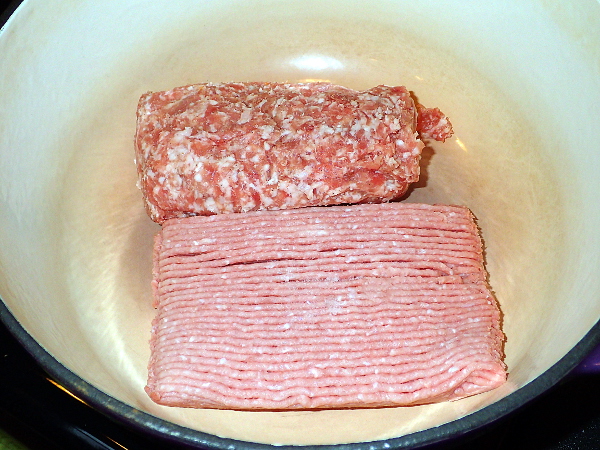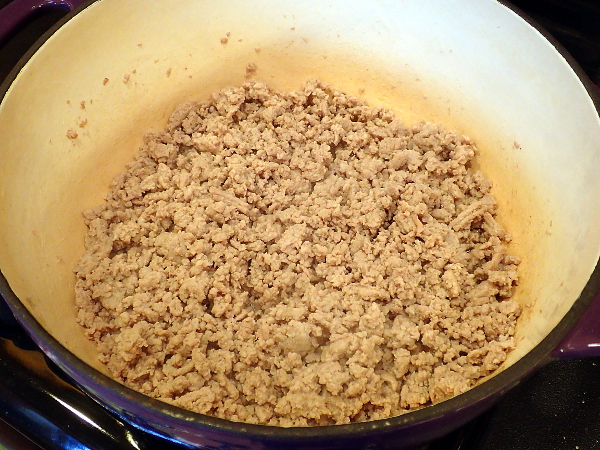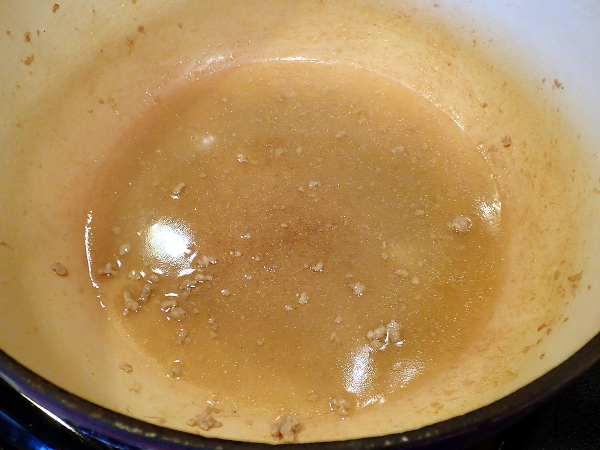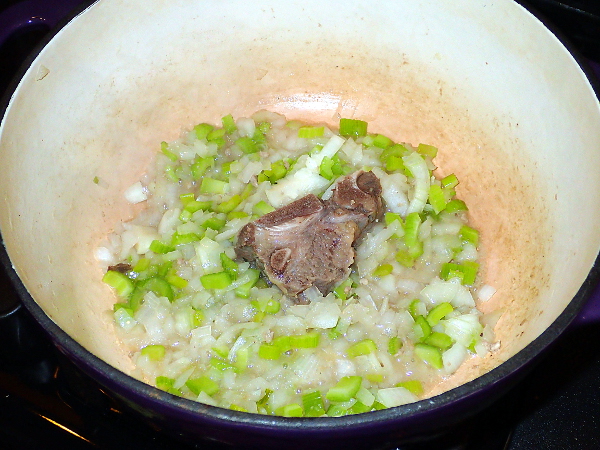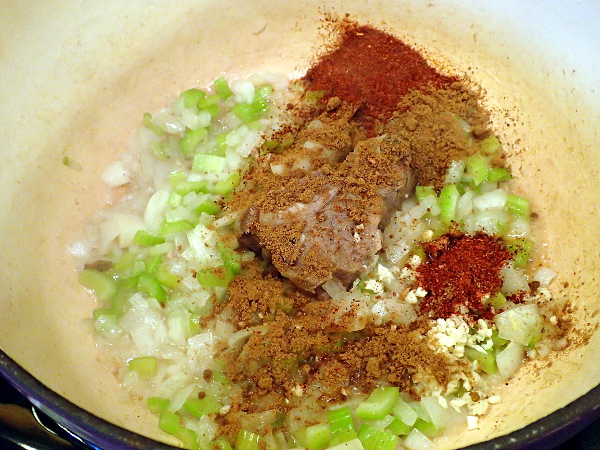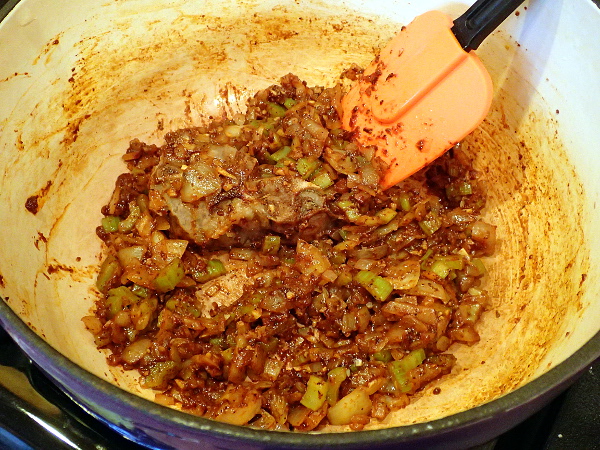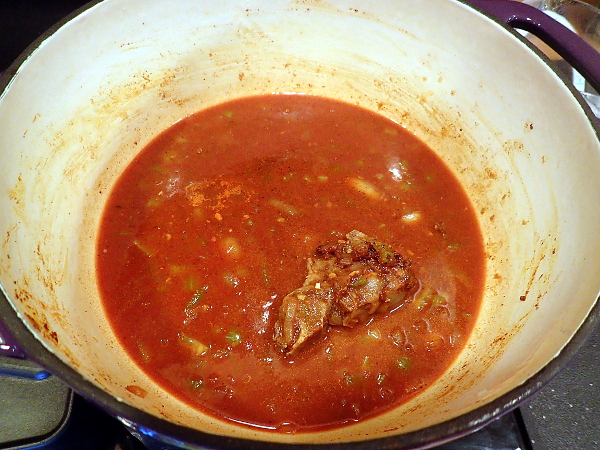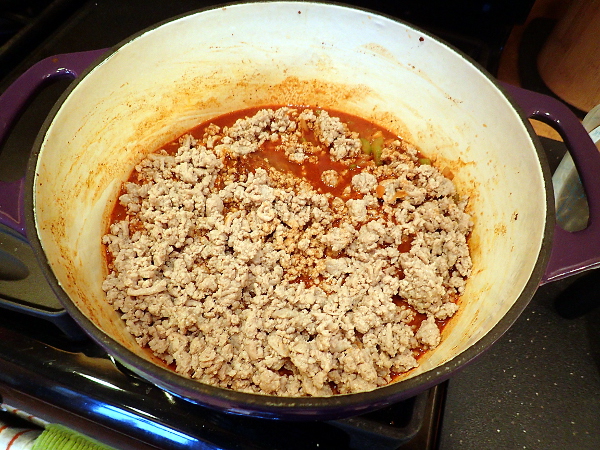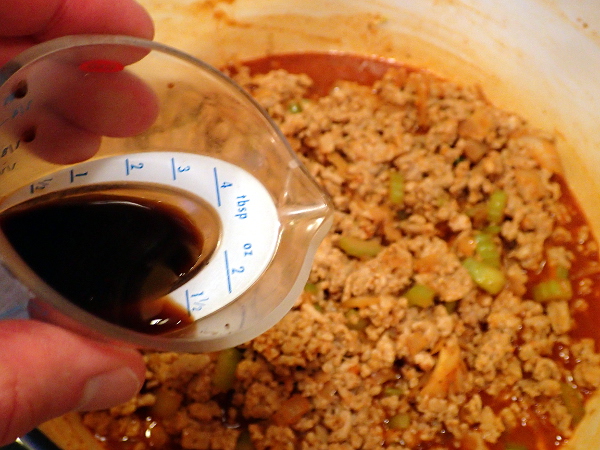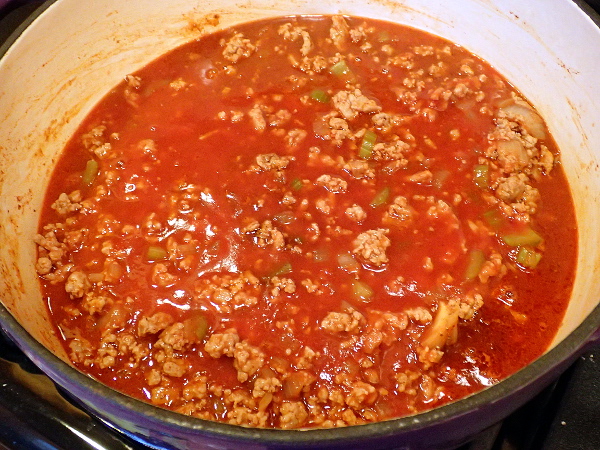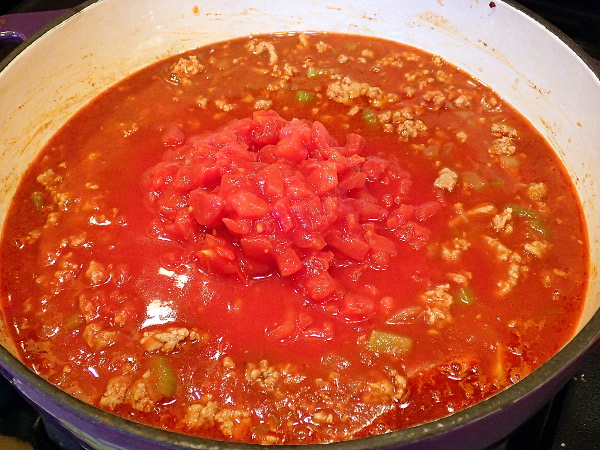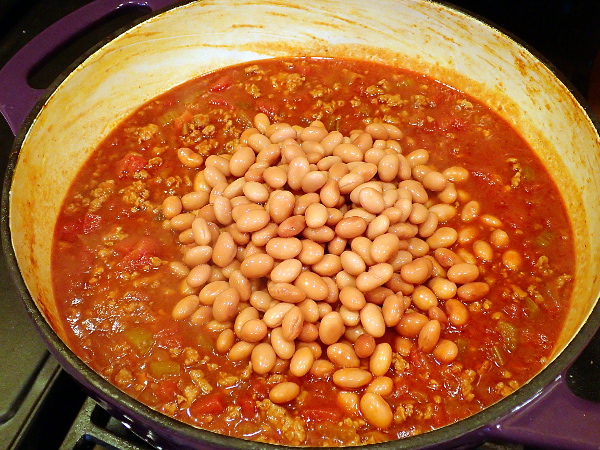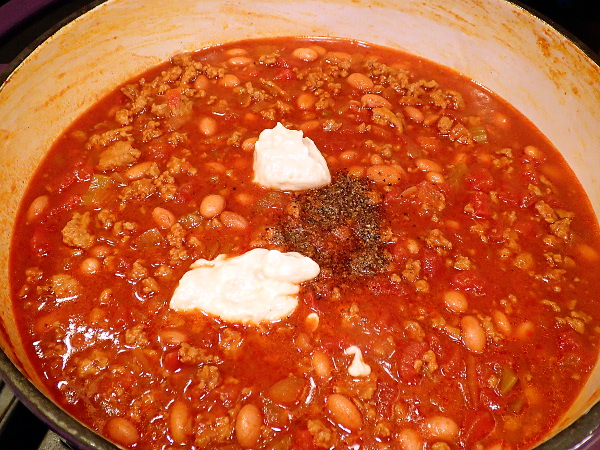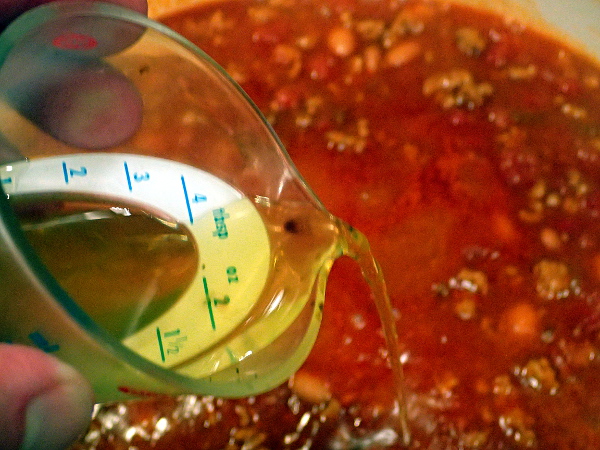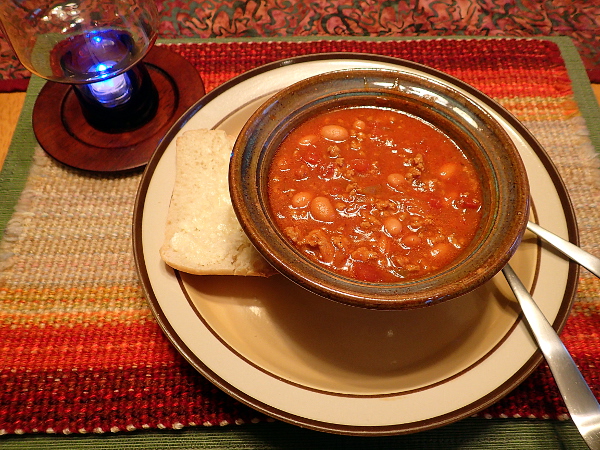 Looking for the perfect soup pot to cook up your next batch of chili? I recommend the Lodge Enameled Cast Iron Dutch Oven. It comes in 11 different colors, and I was surprised at how cheap I was able to buy it from the listing on Amazon.
See Current Price Now