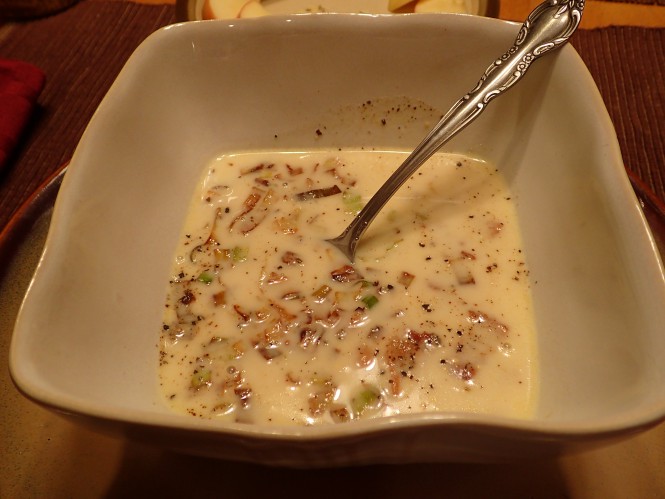 I love mustard and have used it for decades as a condiment on sandwiches and subs, slathered over grilled bratwurst and for dunking pretzels. It never occurred to me that mustard could be used in soup, let alone serve as the primary ingredient! Well, I since discovered that mustard has been used in the soup cookery of Poland and the Netherlands for years and years. This is a mustard soup recipe with Dutch origins that highlights the earthy flavors of whole grain mustard, bacon and leeks and made rich and velvety with the addition of cream. I was very pleased with this first-time attempt at mustard soup and recommend it highly. The soup has a nice piquant mustard flavor, but is not overwhelming at all – just very pleasant. Scooping up spoonfuls of soup dotted with the whole grain mustard seeds floating in the mix is really cool and delicious. And the bacon and leeks really bring everything together. This soup would make an elegant first course or a great stand-alone light dinner. I paired the soup with a crunchy baguette, apple slices and havarti cheese studded with caraway. Fantastic!

Mustard Soup with Crispy Bacon and Pan-Fried Leeks
Ingredients
¼-pound bacon, diced
1 leek, washed thoroughly and the white part sliced into thin rings
2 tablespoons unsalted butter
2 tablespoons flour
1 quart chicken broth
2 to 4 tablespoons whole grain mustard (I used 4 tablespoons Ingelhoffer Original Stone Ground Mustard for my soup, but you might start at 2 tablespoons and go from there)
½ cup cream
Salt and freshly cracked black pepper to taste
Instructions
In a large skillet, fry the bacon over medium-low heat until crisp and remove to drain on paper towels
Fry bacon in skillet until crisp
Remove bacon from skillet and let drain on paper towels
Add leeks to bacon grease, increase heat to medium-high and saute until translucent and showing some crispy brown edges, about 5 minutes
Remove leeks and let drain on paper towels
In a Dutch oven or soup pot, melt the butter over medium-low heat
Add the flour, stirring slowly and continually until the butter and flour form a golden-colored roux
Pour in the chicken broth and stir to fully incorporate the roux into the liquid
Bring to a boil and let cook for 5 minutes; reduce heat to a simmer
Stir in the mustard and whisk until dissolved and let cook for another minute or two
Pour in the cream and continue whisking, making sure the soup does not boil
Taste for salt, pepper and mustard, adding as desired. You will likely not need any salt.
Serve soup topped with bacon bits and fried leeks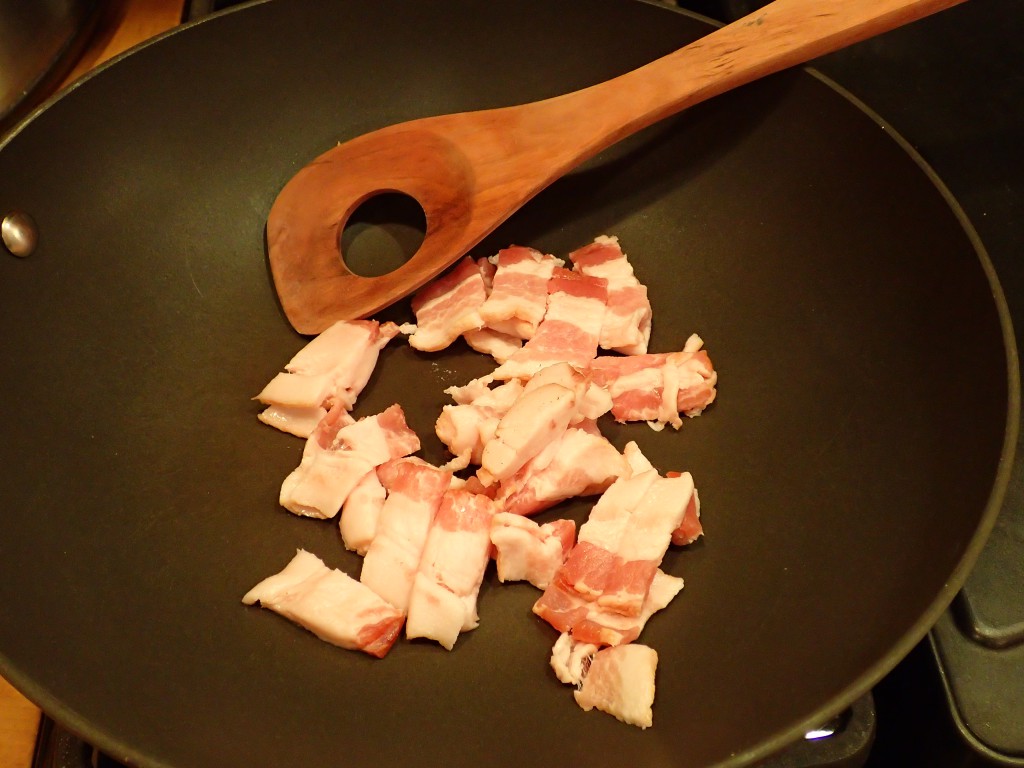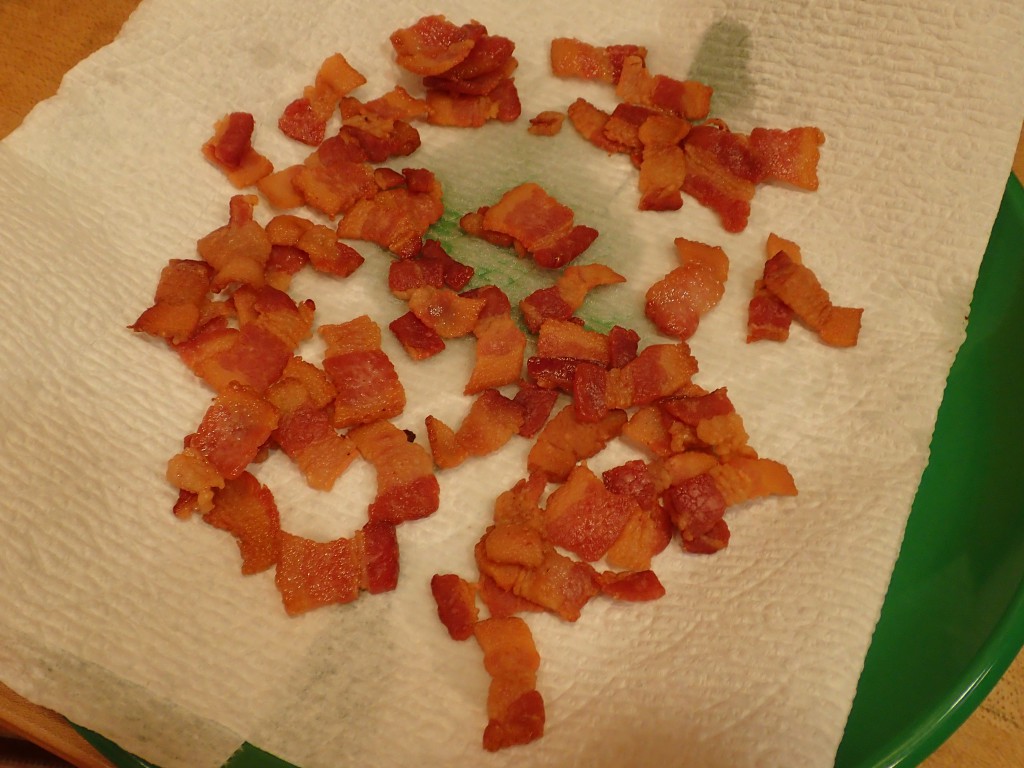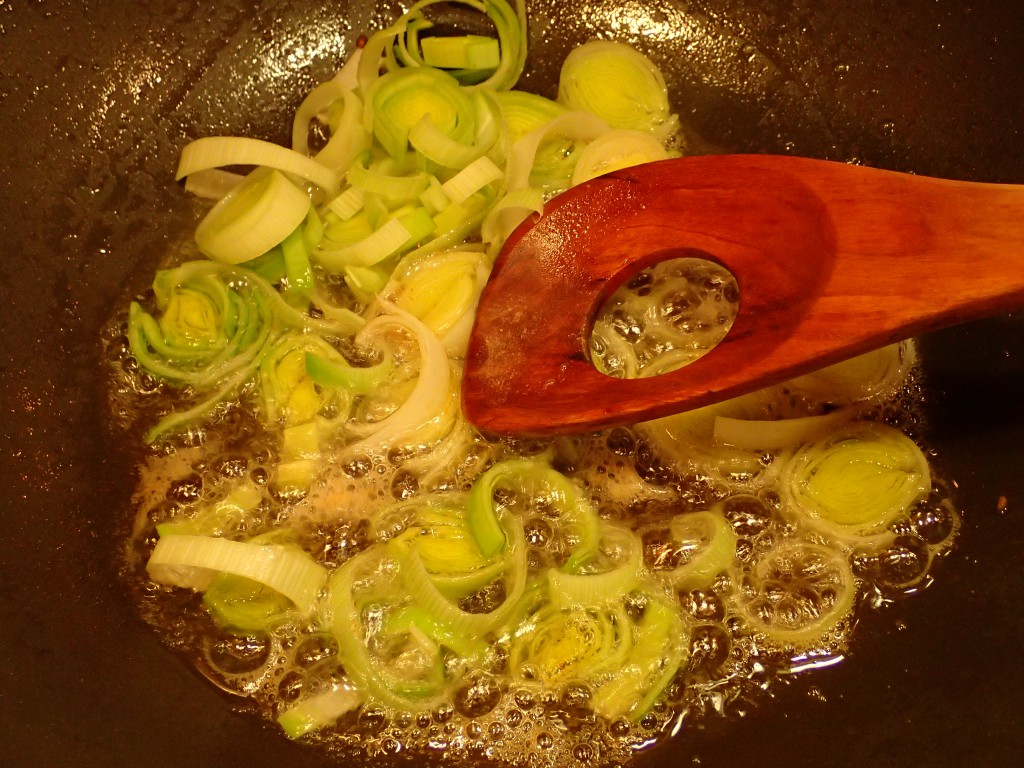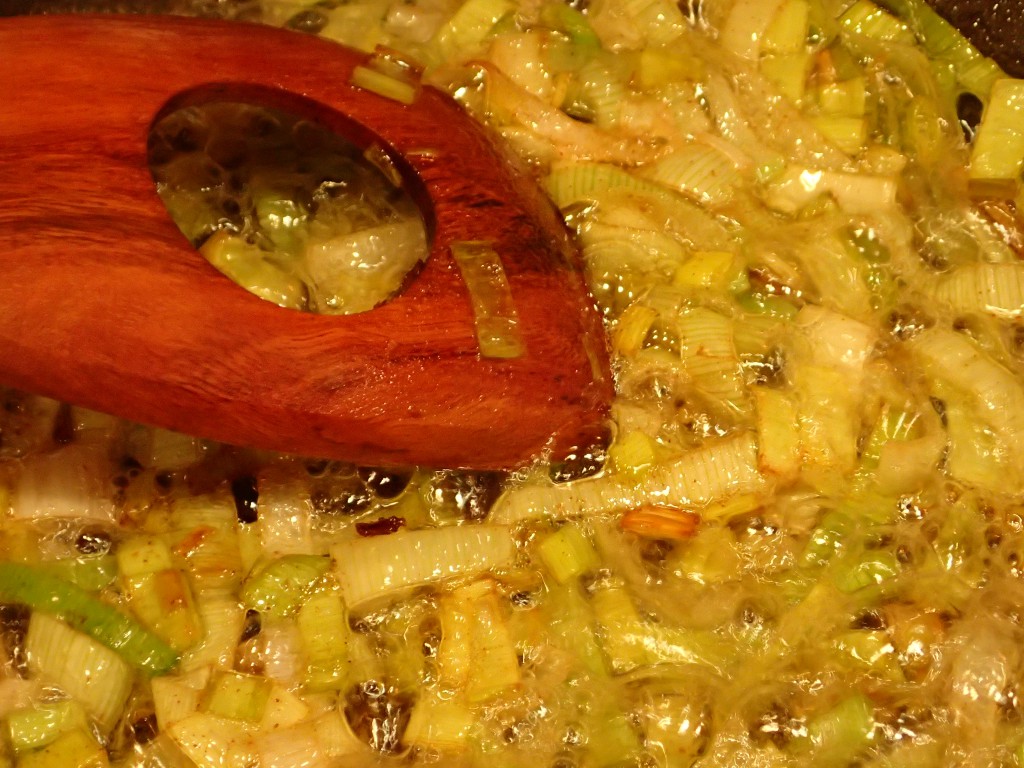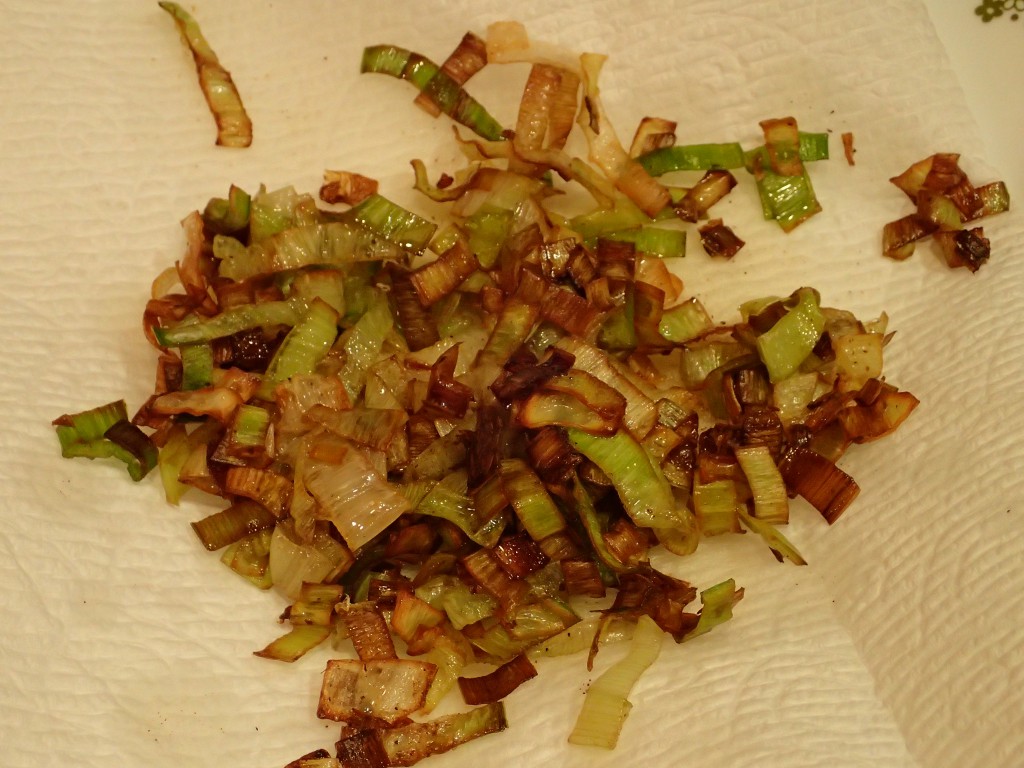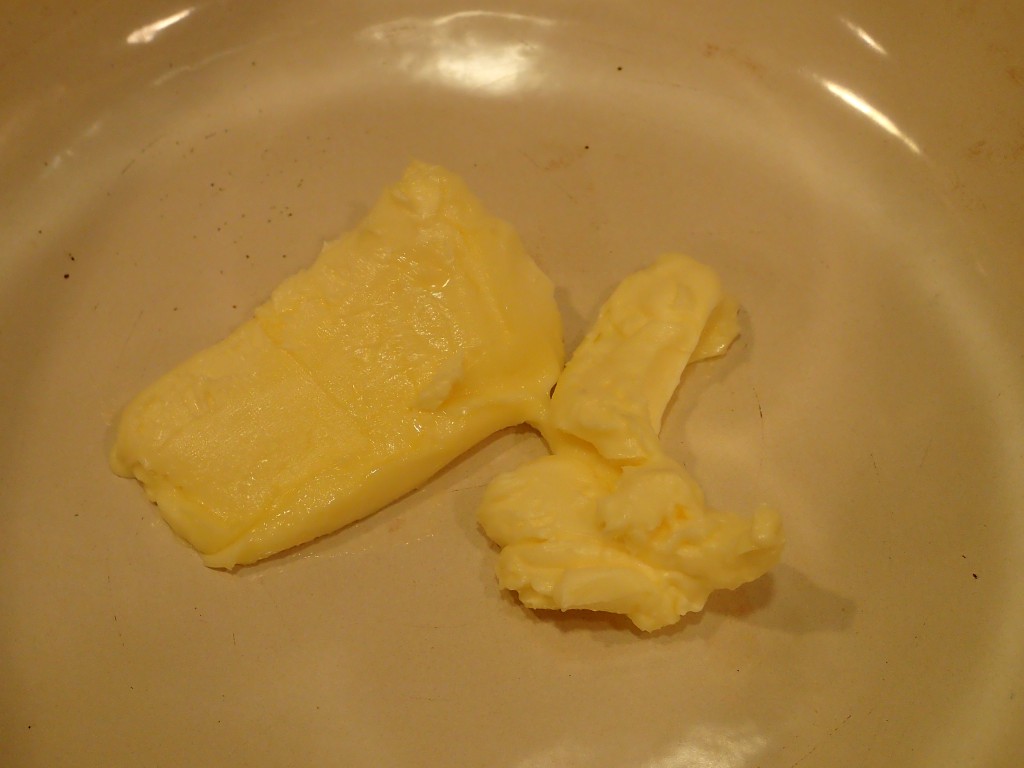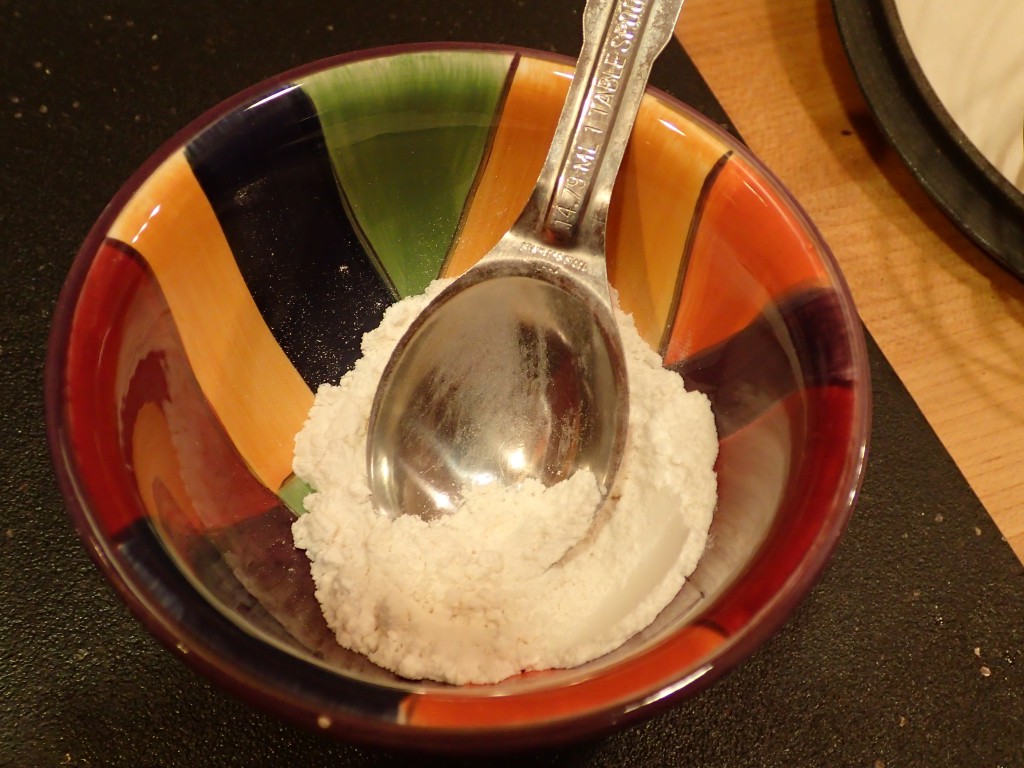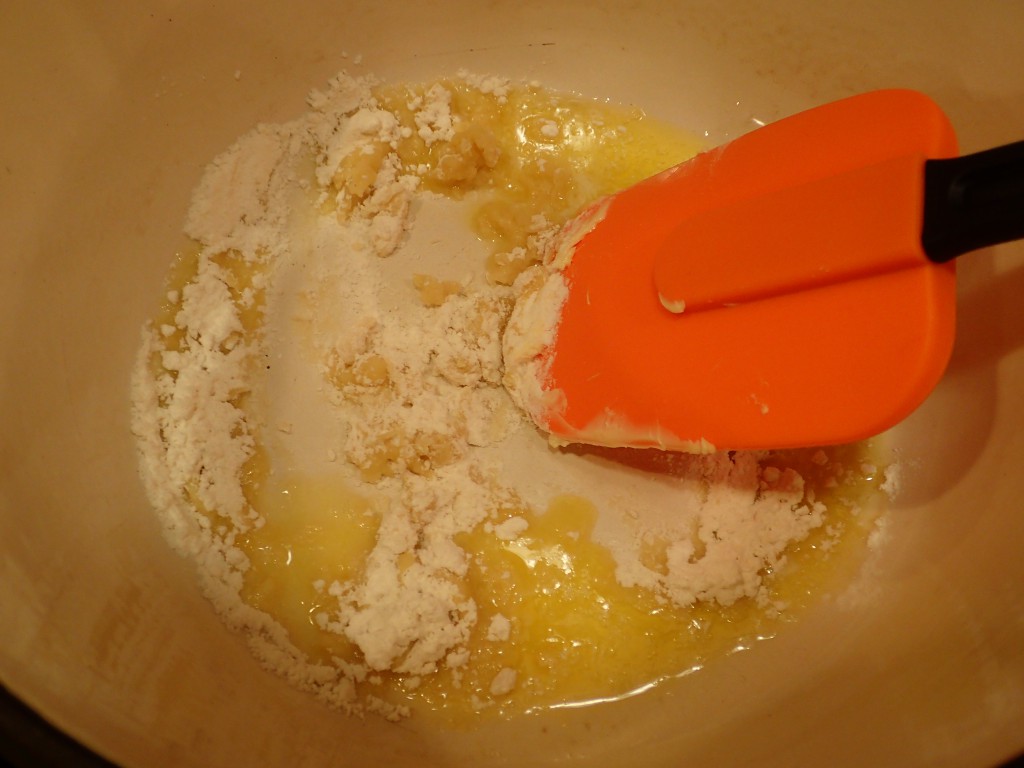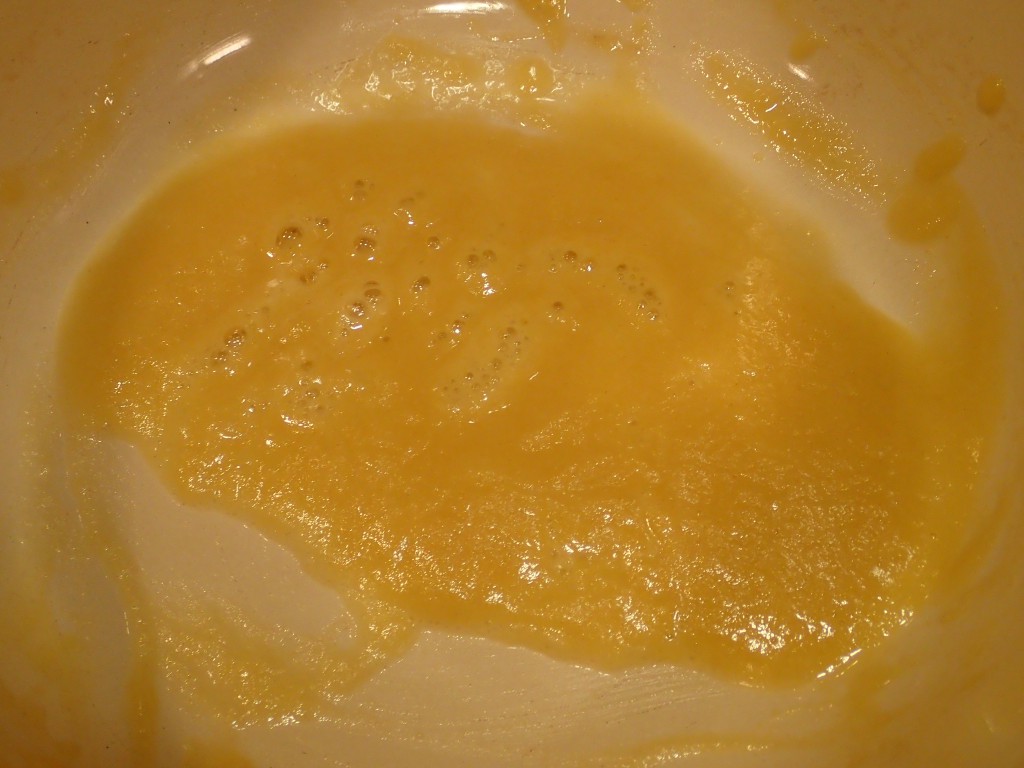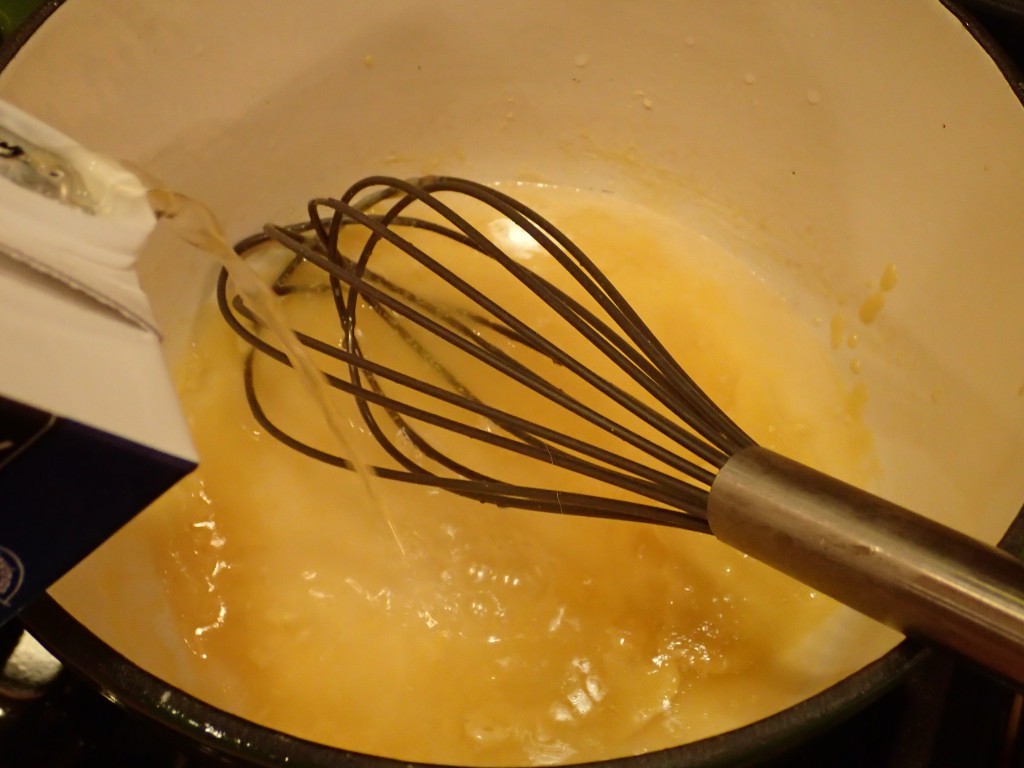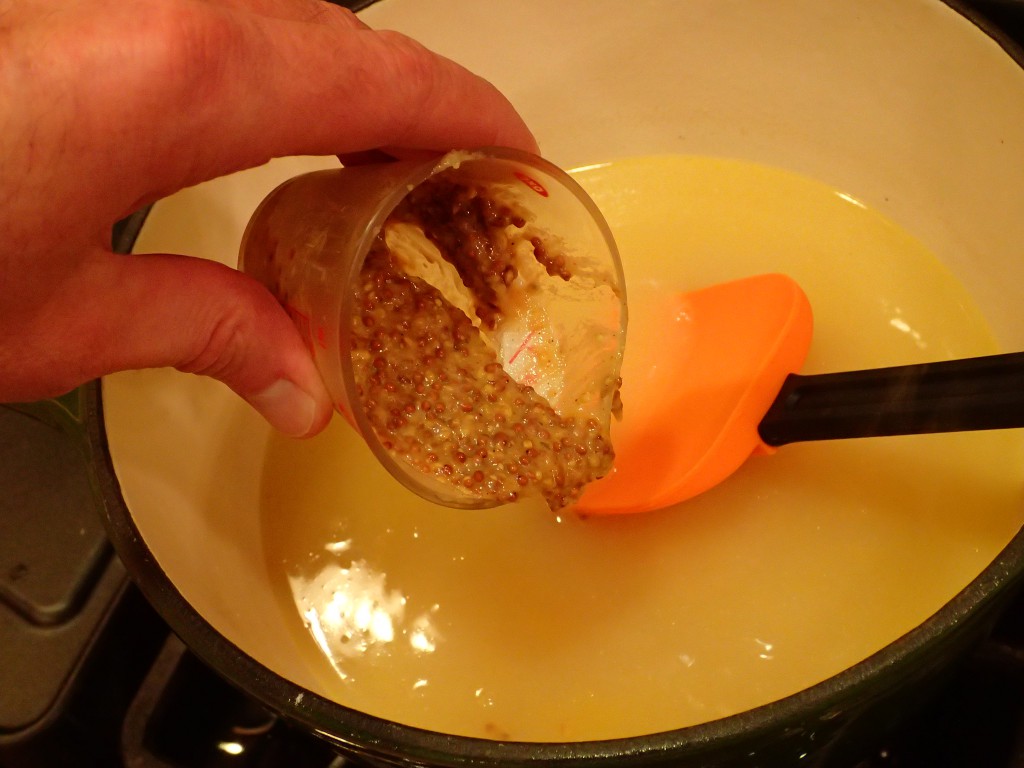 Looking for the perfect pot to cook up your next batch of soup? I recommend the Lodge Enameled Cast Iron Dutch Oven. It comes in 11 different colors and is an excellent value for the price.