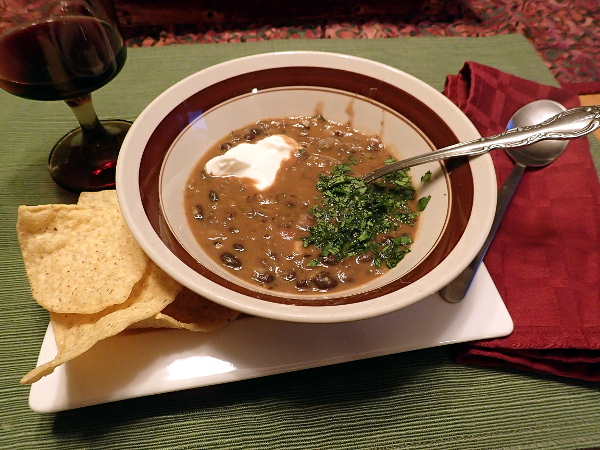 Great flavor from a few simple ingredients. That's what this Black Bean Salsa Soup is all about. And easy too! With a few cans of black beans, a jar of your favorite tomato salsa and some classic herbs and spices, you can serve an excellent and meat-free soup in a jiffy. A couple key points here: the Mexican oregano gives this an earthy flavor that the more popular Turkish oregano that's used to flavor Italian dishes can't duplicate. I also like using Coconut Oil with black beans because it adds just a hint of the Tropics, but feel free to substitute olive oil or unsalted butter if you like.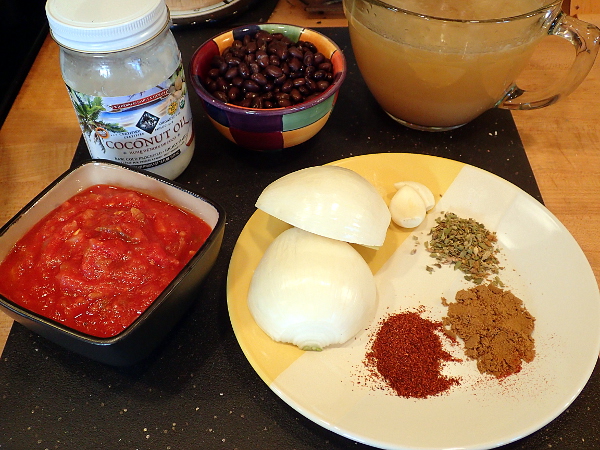 Black Bean Salsa Soup
Ingredients
1 tablespoon coconut oil
4 15-ounce cans black beans, drained and rinsed thoroughly with cold water. Reserve 1 can.
1 white onion, diced
2 garlic cloves, minced
1 teaspoon ground cumin
1 teaspoon chili powder
1 teaspoon Mexican oregano
16 ounces salsa
1 quart chicken stock
1 tablespoon lime juice
Chopped fresh cilantro for garnish
Sour cream for garnish
Instructions
Melt the coconut oil in a large Dutch oven or soup pot over medium heat
Stir in the onion and cook for 5 minutes
Add the garlic, cumin, chili powder, oregano and cook 2 minutes
Pour in a bit of the chicken stock to deglaze the soup pot, stirring up any stickies from the bottom of the pot
Add 3 cans of black beans and the salsa; mix to incorporate
Pour in remaining chicken stock and bring to boil
Reduce to simmer and blend the beans and soup with an immersion blender to desired consistency
Pour in the final can of black beans and heat soup through
Finish with lime juice
Serve topped with a spoonful of sour cream and chopped cilantro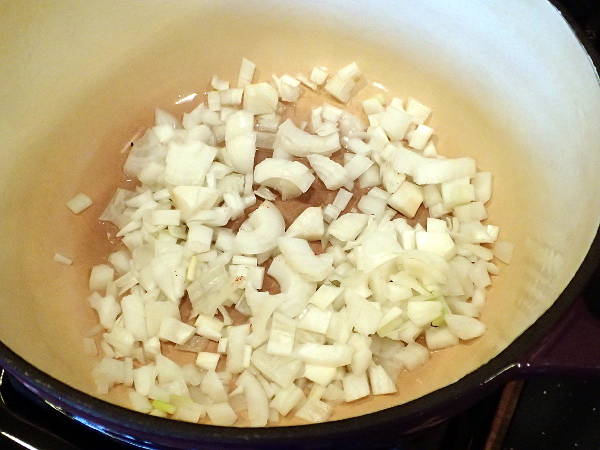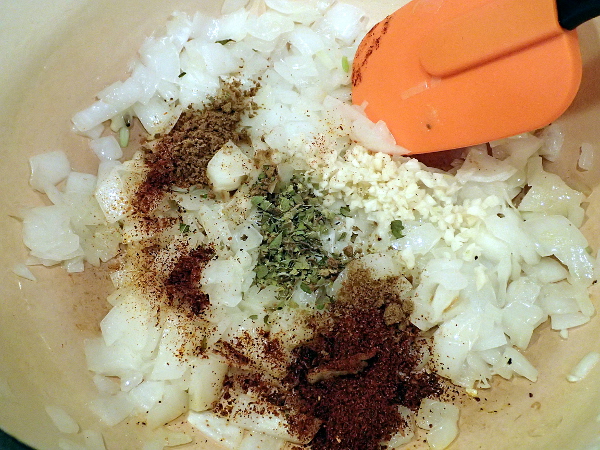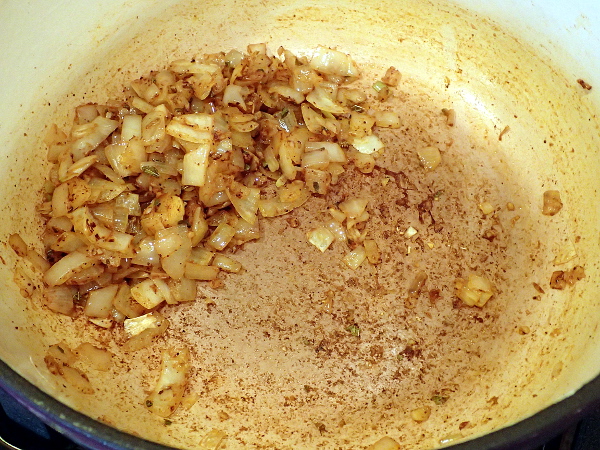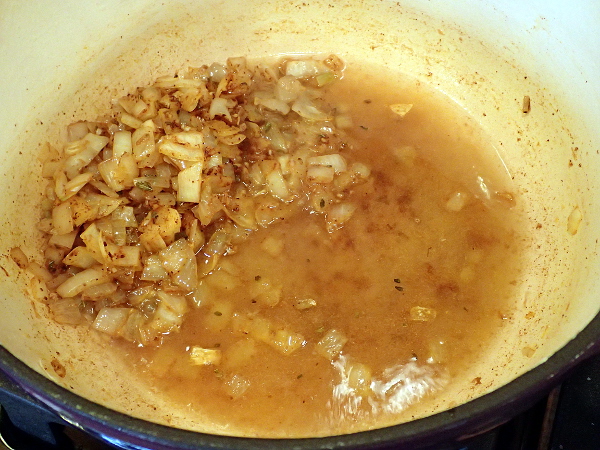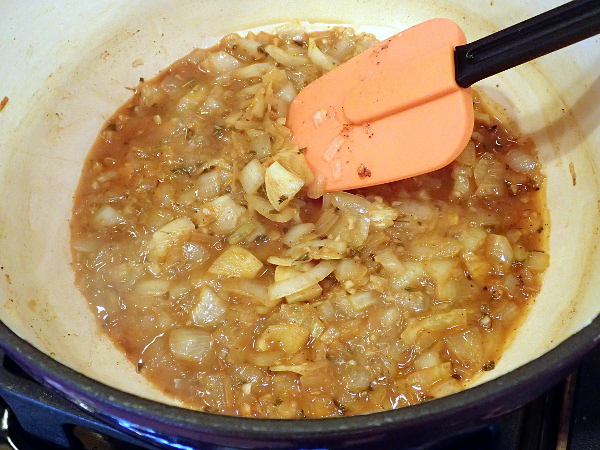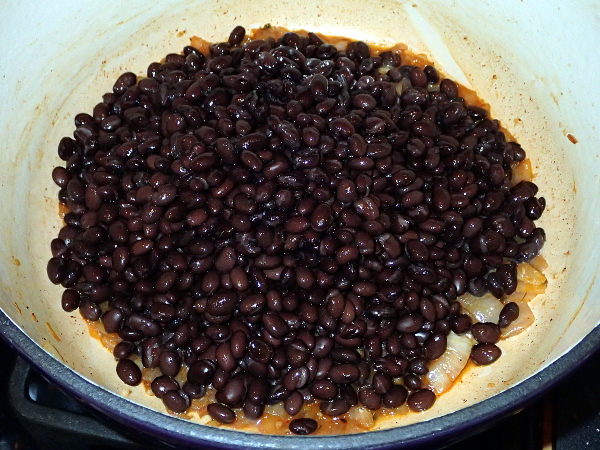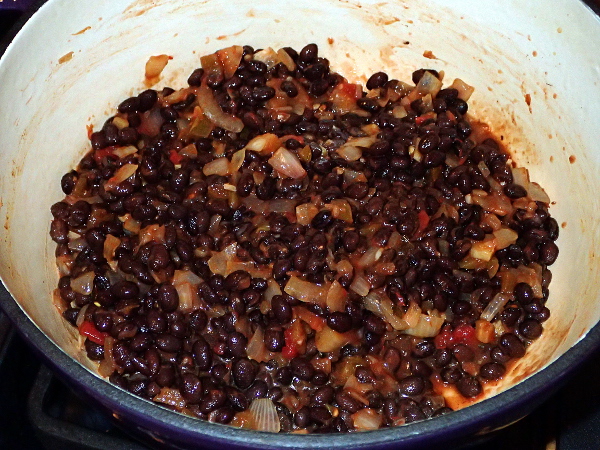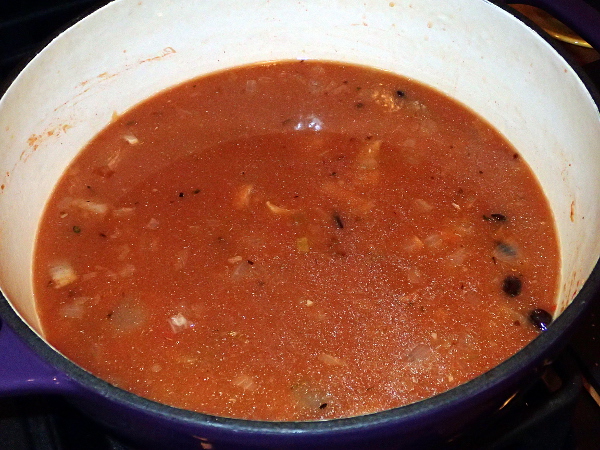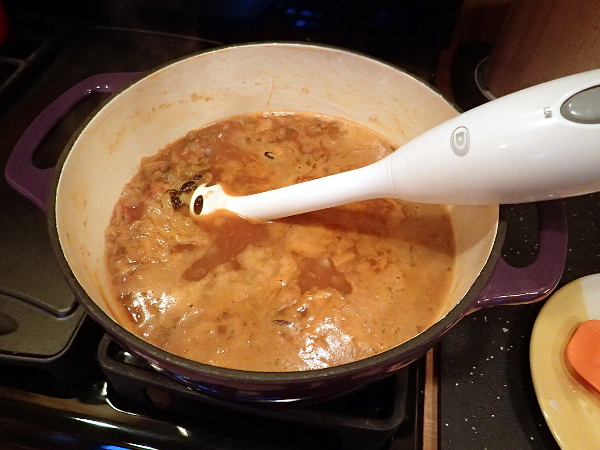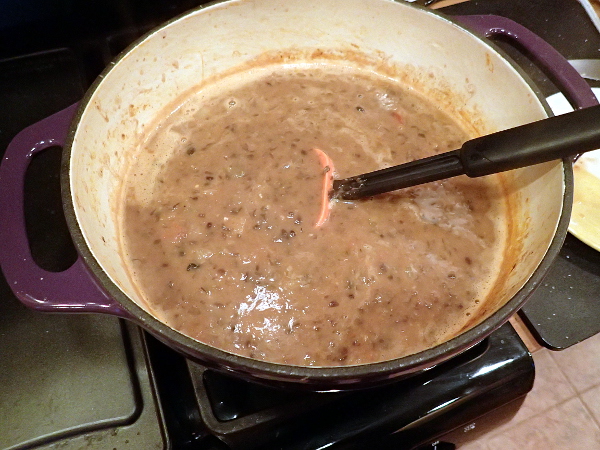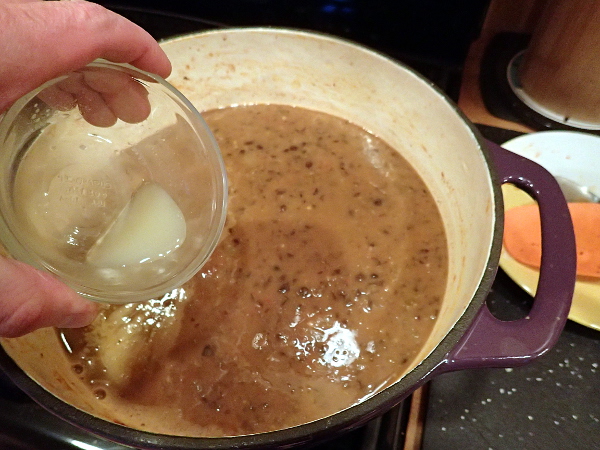 Looking for the perfect pot to cook up your next batch of soup? I recommend the Lodge Enameled Cast Iron Dutch Oven. It comes in 11 different colors and is an excellent value for the price.