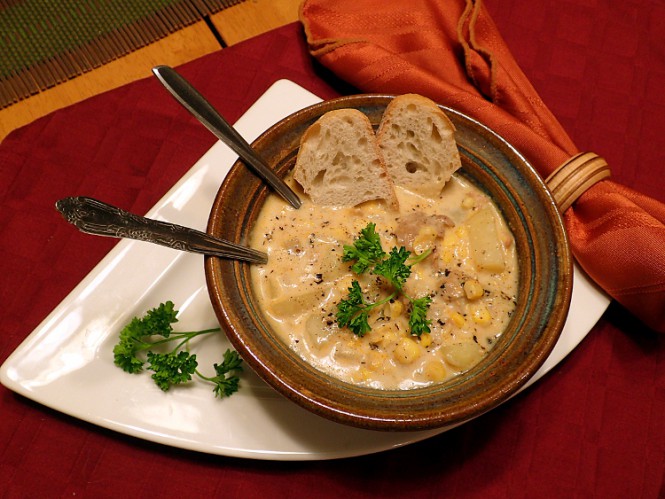 Potatoes and corn are a classic pairing in chowder, featured in hundreds of home-style chowder concoctions. This simple chowder recipe features those two traditional ingredients and then ups the ante with the addition of sausage, celery and jalapeño pepper. Toss in a bit of seasoning, and you've got a hearty chowder that appeals to anyone craving a comforting a bowl of warmth on a cold afternoon or evening.
I made this rib-sticking chowder during the coldest weekend of the northern Wisconsin winter thus far in 2015. With evening temperatures falling to 18 below zero and daytime highs struggling to achieve positive numbers, the time was just right for hot and tasty soup. This easy chowder recipe is thick with vegetables and sausage and made rich and velvety by cream-style corn and evaporated milk. I use a standard breakfast-type sausage in this recipe, but you could easily use Italian sausage or bratwurst in its place.

Sausage and Corn Chowder
Ingredients
1 pound ground pork sausage
1 onion, diced
1 celery stalk, diced
1 jalapeño pepper, seeded and minced
3 potatoes, cut into ½-inch dice (I leave the skins on, but you can peel the potatoes if you prefer)
15-ounce can whole kernel corn, drained and rinsed thoroughly with cold water
14.75-ounce can cream-style corn
2½ cups water
1 teaspoon Italian seasoning
1 teaspoon salt
½ teaspoon black pepper
12-ounce can evaporated milk
Fresh parsley
Instructions
Put the sausage into a large Dutch oven or soup pot and cook over medium heat for 5 to 7 minutes, until browned
Stir in the onions and celery and cook 5 minutes
Add the jalapeño and cook 2 minutes more
Drop in the potatoes and mix everything together
Stir in the Italian seasoning and black pepper to fully coat the vegetables
Pour in the water, salt and bring to a boil
Reduce heat, cover and simmer for 20 to 25 minutes, until potatoes are fully cooked
Add the whole kernel corn, cream-style corn and evaporated milk and stir well
Let simmer, covered for 5 minutes or so until the chowder is piping hot
Garnish with a dusting of freshly ground black pepper and chopped fresh parsley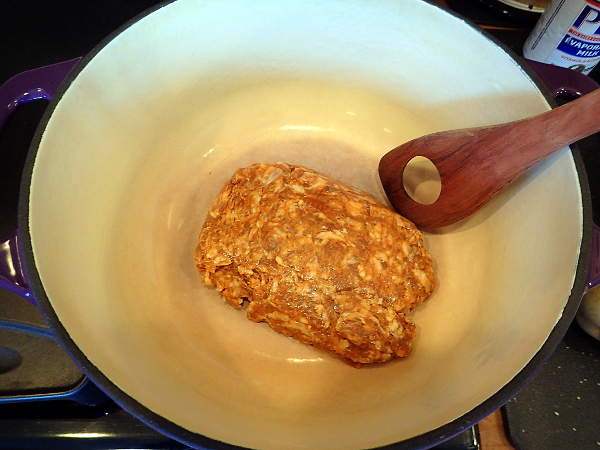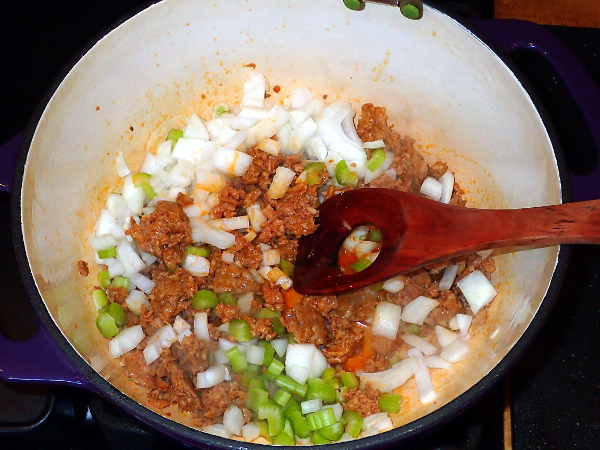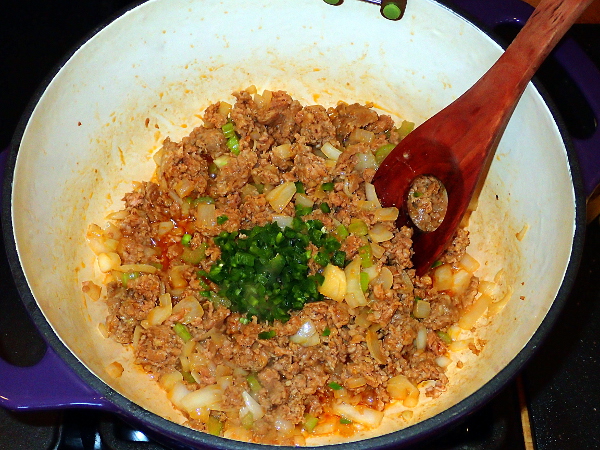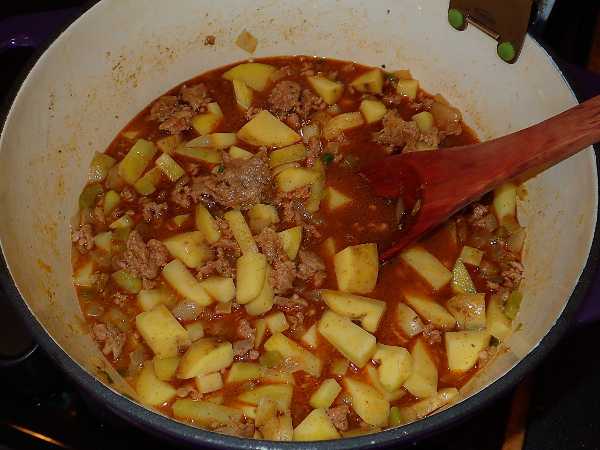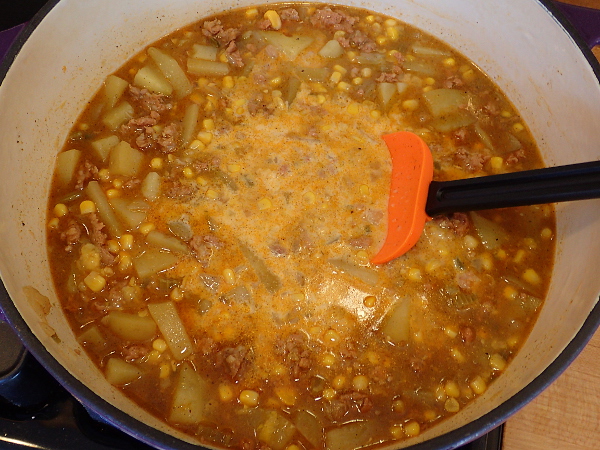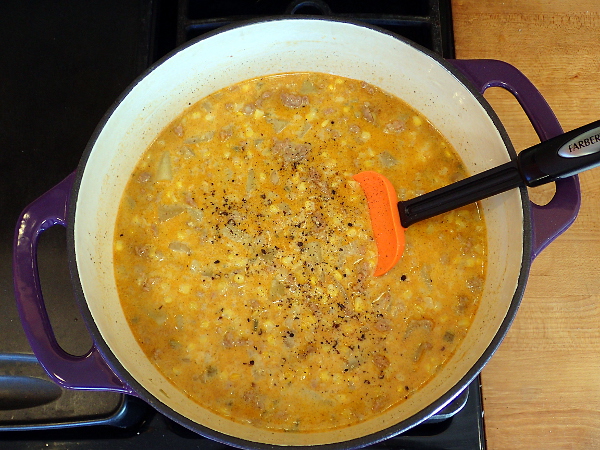 Looking for the perfect pot to cook up your next batch of soup? I recommend the Lodge Enameled Cast Iron Dutch Oven. It comes in 11 different colors and is an excellent value for the price.