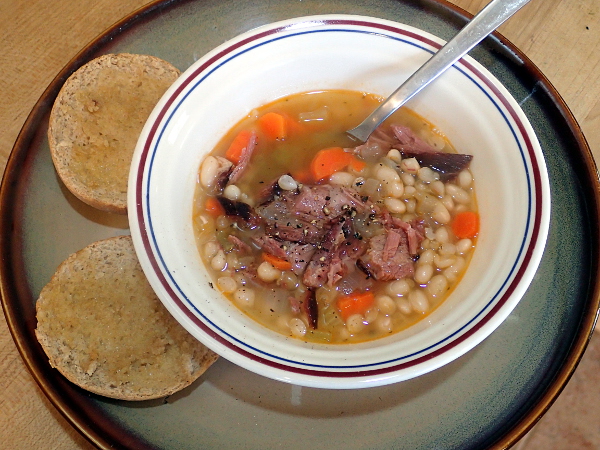 A recent trip to Whiteshell Provincial Park, in eastern Manitoba, was the inspiration behind a very tasty, rib-sticking ham and bean soup. Journeying through this immense park of more than 2,700 square kilometers was just the ticket to kick-start ideas for a new recipe twist on an old favorite soup.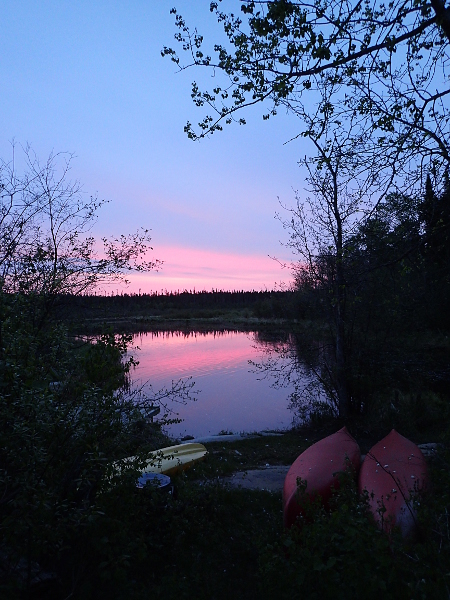 An abundance of fresh air was just the spark. Days spent hiking over the ancient rocks of the Canadian Shield, circling blue lakes and forests dotted with jack pines brought things into clearer focus. And then there was the wildlife – American White Pelicans scooping their bills into rushing water in search of fish; trumpeter swans guarding their nest; otters swimming playfully in the Rennie River; groundhogs, snakes, red fox; and the nighttime cacophony of spring peepers and their amphibian comrades turning sluggish ponds into symphonic bursts of music. And sunrises that cast a purplish glow over the morning that seemed from a dream (my wife Terrie took that great photo from the deck of our cottage at Inverness Falls Resort!)
Alright, but what about the soup?!
Keep It Simple
Ham and bean soup is a longtime favorite of mine, and growing up it I ate it often. The simplest things are often the best so I hesitate to get too fancy with a benchmark, but this soup is the absolute best ham and bean soup I have ever tasted. And I'm not just saying that because I made it.
4 Secrets to the Best Ham and Bean Soup
The keys here are fourfold: Most ham and bean soups call for a ham bone or ham hock. I use a smoked ham chip, which has a ton of smoky flavor and the meat is decidedly leaner and more abundant than from a hock. If you have never cooked with one, here is your chance.
Next, my dried herb of choice is savory. 6 Dried Herbs Every Soup Maker Needs and assert it is a flavoring that should have greater appeal. It is far more popular in Canada, and now you know that secret.
I like food with a bit of bite, so I tipped in a cup of spicy hot vegetable juice for a bit of heat and to give the soup a bit of acidity.
To give balance to the spice, I added some real maple syrup for the perfect mix of smoke, heat and sweet. This soup has great depth of flavor and reveals more of itself with each spoonful.

Manitoba Ham and Bean Soup
Ingredients
2 cups navy beans
3 quarts water
1 smoked ham chip
1 onion, diced
4 celery stalks, diced
4 carrots, trimmed and diced
1 cup V8 spicy hot vegetable juice
1 tablespoon salt
1 tablespoon maple syrup
1 teaspoon savory
1 bay leaf
½ teaspoon black pepper
Instructions
Rinse beans thoroughly in cold water and pick out any weird bits
Place beans in a large saucepan or pot and cover with cold water by at least 1 inch
Let beans soak overnight
Drain beans and rinse thoroughly again with cold water
Pour beans into large Dutch Oven
Add ham chip and water
Bring to boil, reduce heat and cover
Let simmer for 2 hours
Remove ham chip, chop off meat and return to pot
Add remaining ingredients and bring to a boil once again
Simmer, uncovered, for 1 hour or until beans are soft
Soup is ready!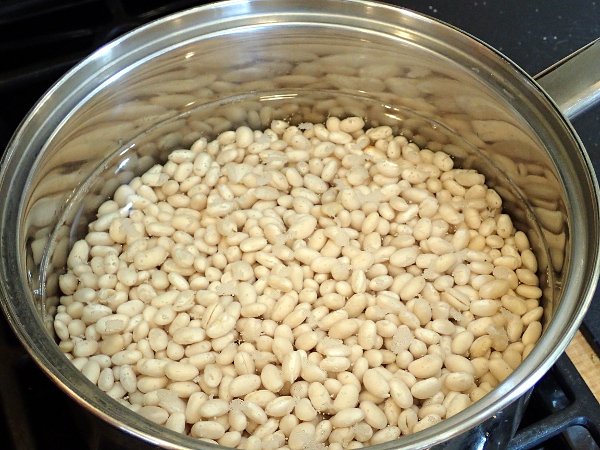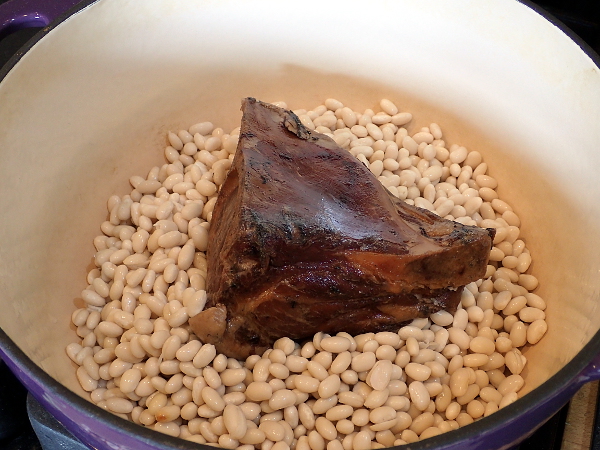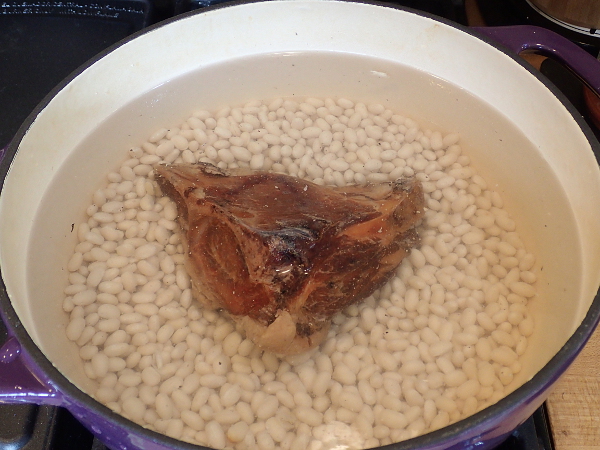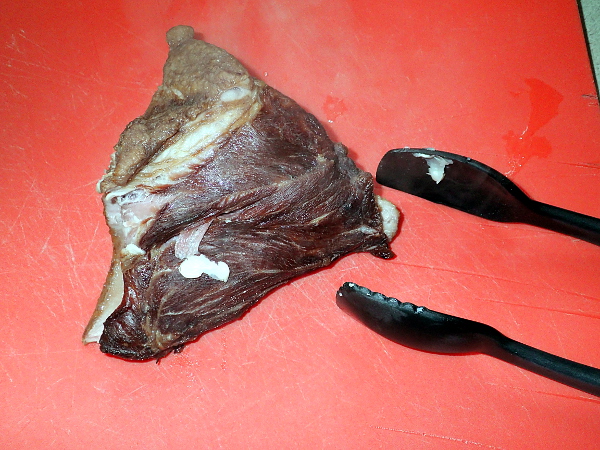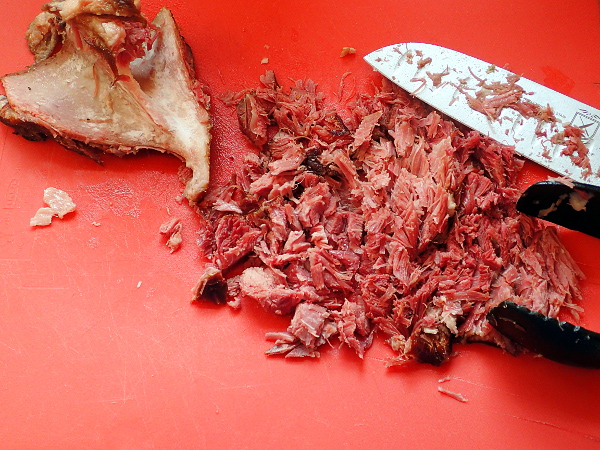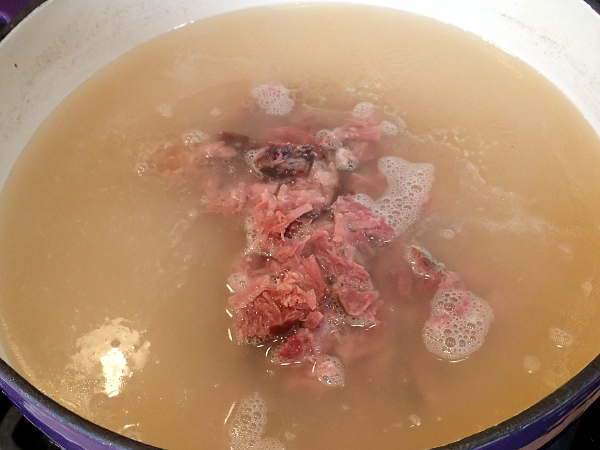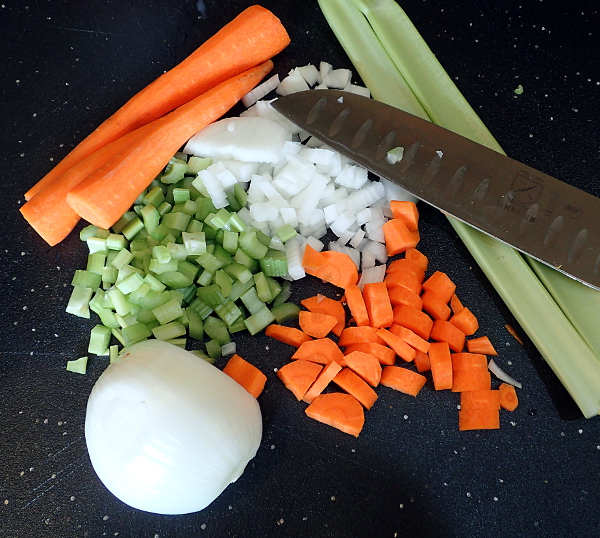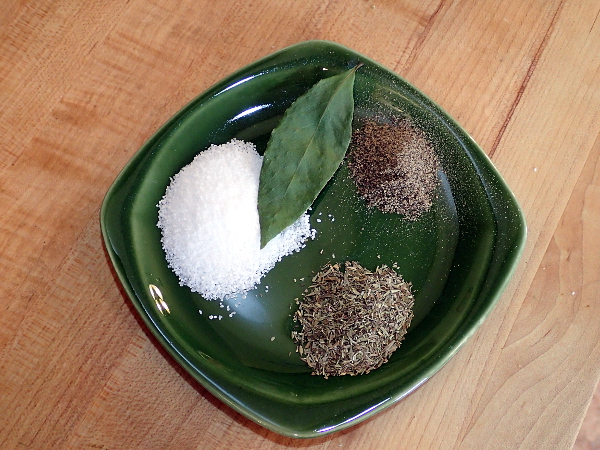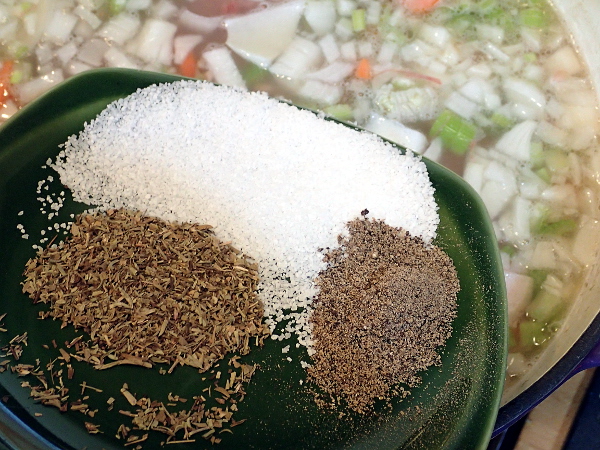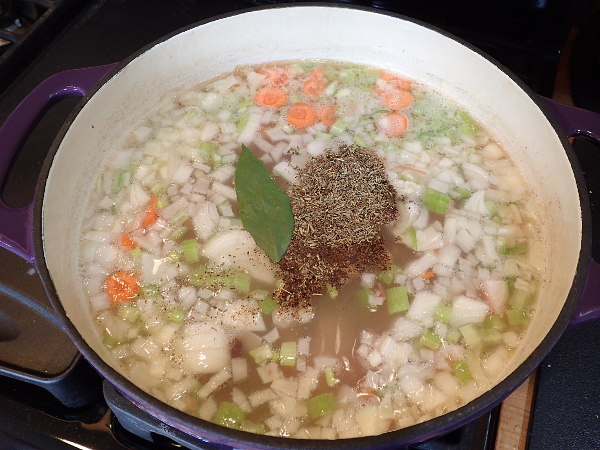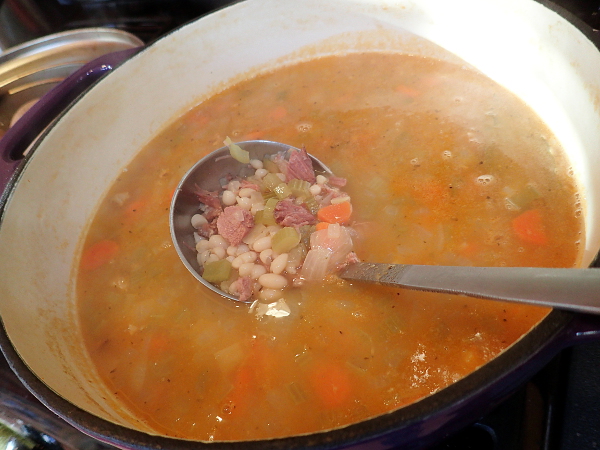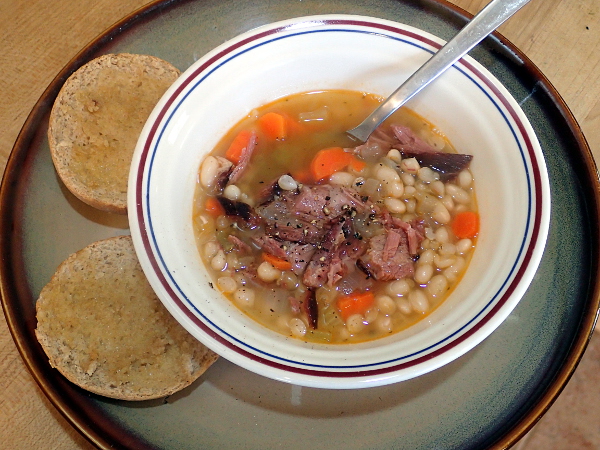 Looking for the perfect pot to cook up your next batch of soup? I recommend the Lodge Enameled Cast Iron Dutch Oven. It comes in 11 different colors and is an excellent value for the price.